Items 1 to 3 of 3 on page 1 of 1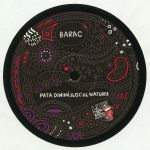 Cat: LMD 020. Rel: 02 Oct 17
Minimal/Tech House
Asa E Omul (13:24)

Cursul Respiratiei (6:49)

Sapte, Numarul Magic (6:28)
Review: If you're familiar with Romania's thriving minimal and tech-house scenes, you should have a good knowledge of Barac's work. He's been releasing 12" singles since 2013, appearing on such trusted labels as Moment, Rawax, Pressure Traxx and OdB Music. For his first solo release of 2017, the happy-go-lucky producer has turned up on Shaun Soomro's Lick My Deck. He heads straight for the dancefloor via A-side "Asa E Omul", a pleasingly creepy, bass-heavy, broken house workout rich in odd noises and slowly shifting early morning textures. His love of non-standard beat patterns is explored further on the exotic and trippy "Cursul Repiratiei", while EP standout "Sapte Numarul Magic" is pleasingly deep, dreamy and melancholic with notably spacey flourishes.
…

Read more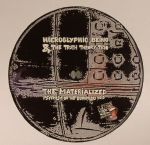 Cat: LMD 018. Rel: 06 Mar 17
Techno
Long Night Of Iboga (9:44)

Mystery Of The Changelings (11:22)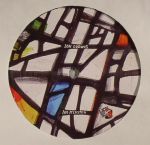 Cat: LMD 017. Rel: 30 May 16
Minimal/Tech House
Now On The Ocean Sky Only Knows Back In The Mountain Is Where It Goes (8:58)

Im Kloster (6:31)

Fizmo Theme (5:22)
Review: No one does minimal house quite likes Koos Ludwig. The man from Devanter is back with more of his trademark sound: rolling subterranean grooves that will no doubt rock the underground this Summer and beyond. Always the prankster, what would an Ion Ludwig release be without absurd track titles and get a load of this one "Now On The Ocean Sky Only Knows Back In The Mountain Is Where It Goes"; which is as rolling, bass heavy and dark as you'd expect. By comparison, the title track is more uplifting with its dreamy synth leads and infectious syncopation in its rhythm department getting the job done nicely. Finally on the flip "Fizmo Theme" hammers the message home in dark and dubby fashion, getting that spooky trance inducing vibe happening just as well as any Melchior Productions track.
…

Read more
Items 1 to 3 of 3 on page 1 of 1