Items 1 to 2 of 2 on page 1 of 1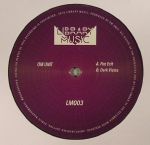 Cat: LM 003V. Rel: 16 May 17
Bass
Fire Exit (3:45)

Dark Vistas (4:02)
Review: The singular sounds of Jim Coles make their mark on Library Music as he drops his more typical tempo of around 85 to 70BPM with these cosmic futuristic bass jams. Pensive, slow-burning, laced with otherworldly textures and laden with chasmic dubspace: "Fire Exit" insists with a hypnotic twisted chime loop and shadowy basses groaning underneath and "Dark Vistas" takes us even deeper into the cosmic realms with heady layers of pads and ricochet heartbeat rhythm that envelop your every sense. Remarkable.
…

Read more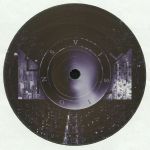 Cat: LMLP 001. Rel: 23 Jan 18
Deep Dubstep
Saturns Ring (5:36)

Superconductor (3:36)

Glacial (4:02)

Like Thunder (4:26)

Hive (4:08)

Aurora (4:07)

Fractions (3:51)

Glare (4:22)
Review: Danny Scrilla and Kromestar on an eight-track mini album flex. We're not sure what we've done to deserve this but we'll take every ounce of its cosmic majesty while we can. Every bit as spacious, dreamy, innovative and barbed with contrast as you'd hope; highlights include the triumphant classical drama of "Superconductor", the super-warped trippiness of "Like Thunder", the staccato 22nd century grime theatre of "Hive" and the toxic Ivy Lab-style sludge of "Fractions"... But let's face it, the whole darn thing is a highlight. In the field of cosmic bass and weirdstep, collabos don't get any better than this.
…

Read more
Items 1 to 2 of 2 on page 1 of 1