Items 1 to 2 of 2 on page 1 of 1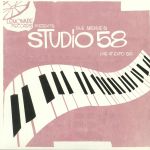 Cat: LEMALBUM 01. Rel: 04 Dec 17
Broken Beat/Nu Jazz
Live At Expo '58 (5:49)

Lalibela (6:38)

Intermezzo I (0:36)

Red Seats Carpets (5:38)

On Air In Five (8:08)

Intermezzo II (0:40)

Midnight Wires (6:16)

Birds Of Paradise (5:57)
Review: The brainchild of Ghent musician Pieter Santens; Studio 58 is the result of almost 10 hours of jams with members of Compro Oro and Big Whoop. Reduced to six pristine grooves and two skits, the final product hits that perfect combination of a warm, loose spirit but fully focused and dynamically arranged. From the wily switch between vibraphone and snaking wah wah guitar on "Red Seats Carpets" to the soft sunrise soul and jazzy swoons of "Midnight Wires" via the chugging club-focused tribal drums and Rodgers-level riffage of "Lalibela", this is a superb and highly immersive work of groove art.
…

Read more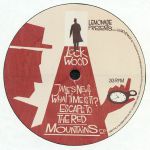 VARIOUS
Cat: LEM 02/CUP 02. Rel: 11 Jun 18
Broken Beat/Nu Jazz
Lockwood - "Jane's News" (4:40)

Lockwood - "What Time Is It?" (5:16)

Lockwood - "Escape To The Red Montain" (5:48)

Numen - "Chtpr 1" (feat Sadu) (2:04)

Fungku - "Nospce/Rip" (2:49)

Yarno & Vicking - "Elevator" (2:35)

Title - "Froove" (2:18)

Pippin - "Tsu" (2:05)

Mambelle & Fungku - "Calm Before The Storm" (2:16)
Review: The latest full-length missive from Arno Lemonade's fast-rising label may be confusingly presented, but there's much to enjoy. The A-side is officially a three-track EP from label regular Lockwood, who smothers a variety of leisurely jazz rhythm tracks in Kamaal Williams style keys and his own impeccable, atmospheric deep house electronics. On the flipside you'll find an expansive, six-track label sampler that brilliantly flits between beat-less spoken word loveliness (Numen), blazed instrumental hip-hop soundscapes (Fungku, Yarno and Vicking), deep and jazzy electronica (Title) and 2000 Black style broken jazz-funk (Pippin). Most of the latter are arguably a little too short at between two and three minutes apiece, but they're all admirably horizontal and atmospherically produced.
…

Read more
Items 1 to 2 of 2 on page 1 of 1