Labels
Items 1 to 3 of 3 on page 1 of 1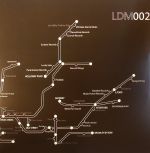 Cat: LDM 002. Rel: 13 Jul 15
Drum And Bass
Blessing (6:50)

Stormtrooper (feat Arp 1) (6:55)
Review: Liquid Drumz off-shoot LD return to the vinyl realms with two soul-punching rollers courtesy of dRamatic & DBaudio. "Blessing" is akin to the likes of Utah Jazz and Makoto thanks to its horn-focused sample-shocked groove and lush spoken-word breakdown. Flip for the cinematic heroics of "Stormtrooper". Coming on strong like an Ennio Morricone score, thanks to its tribal drum-thumping and detailed percussion, it's up there with dRamatic & DBaudio's finest works to date.
…

Read more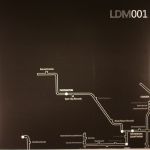 Cat: LDM 001. Rel: 24 Nov 14
Drum And Bass
Spaghetti Western

You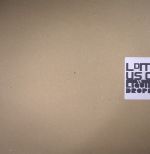 No Love
(hand-numbered 10" limited to 300 copies)
Cat: LDMVSLDR 001. Rel: 08 Feb 16
Drum And Bass
Will Miles - "No Love" (5:17)

Velocity - "Jelly Break" (MMXV remix) (5:25)
Review: Liquid Drops' LD Music sublabel barges into the year with a distinct international punch. Sporadic-but-always-on-point US producer Miles lays down a stripped back groove where the subs and pitched breaks roll beyond the horizon before a big soul vocal sample comes in from nowhere and knocks you sideways. Flip for a trip to Japan as the deck-defying veteran Velocity updates his piano-looping slapper from 2013, adding even more weight and energy to an already great track.
…

Read more
Items 1 to 3 of 3 on page 1 of 1