Lazy Days US
Items 1 to 3 of 3 on page 1 of 1
Cat: LZDLP 11. Rel: 25 Jun 18
Deep House
Cinema Paradiso

By Day (feat Sio)

Long Way Home

One In A Million (feat Franky Selector)

Un Dimanche Apres-Midi

Silver Light (feat Jinadu)

Palma

Same Old Sound

Space Time

Wherever You Go

Barbarella

Something
Review: Long Way Home is Fred Everything's 4th studio album, the first one on his own imprint, Lazy Days Recordings. The record is a welcome return to the LP format after 10 years and also to many musical genres he dabbled with in the past. Broken Beats and Electro co-habit flawlessly with Slower Disco and Deep House with an overall balearic/addriatic vibe, influenced by summers spent in Croatia and Mallorca. It features vocals by South Africa's Sio, Montreal's Franky Selector as well as previous collaborator Jinadu. It also features Hot Toddy from Crazy P on guitar and Live Strings. Watch out for remixes from Lauer, Andre Lodemann and Ian Pooley coming out soon.
…

Read more
Cat: LZD 071. Rel: 03 Sep 18
Deep House
By Day (feat Sio - Andre Lodemann & Fabian Dikof remix)

By Day (feat Sio - Fred ReVersion)

Silverlight (feat Jinadu - Ian Pooley remix)

Wherever You Go (Lauer akai mix)
Review: Taken from his critically acclaimed new LP Long Way Home, Lazy Days's main man invites three A-List producers to revisit some of the highlights from the album. Andre Lodemann & Fabian Dikof give by Day feat. Sio a techier and deeper mood. Perfect for those late hours of the night. Ian Pooley brings his classic sound to Silverlight featuring Jinadu while Lauer explores the balearic side of Wherever You Go. There's also an additional ReVersion of by Day by Fred, taking the track in completely different world than his broken beat original.





…

Read more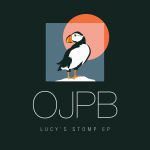 Cat: LZD 066. Rel: 05 Mar 18
Deep House
Lucy's Stomp

Mis A Part Et Fini

Bridgetown's Pyramid (Fred Everything Re-fix)

Bridgetown's Pyramid
Review: Fred Everything's Lazy Days label is always one for summery sounds, and they've got that in abundance from Parages label regular OJPB. The vibe on "Lucy's Stomp" is insanely upbeat, all cheery funk licks with a little French psychedelia draped over the top. "Mis A Part Et Fini" has a more dreamy outlook with its sky-reaching lead synths and hazy strings. Fred Everything dives in on "Bridgetown's Pyramid" and makes it into a sizzling bongo-powered groover, bringing out the warm ingredients in OJPB's original and matching it with his instinct for a sustained dancefloor atmosphere.
…

Read more
Items 1 to 3 of 3 on page 1 of 1