Lazare Hoche France
Items 1 to 2 of 2 on page 1 of 1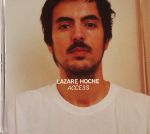 Cat: LHR 14CD. Rel: 08 Feb 16
Deep House
NWS - "Time's Irrelevant"

Lazare Hoche - "Access"

Luke Solomon presents Jean Caffeine - "Jean Aftertought"

Point G - "La Lampe du Vizir Adjané"

Modal - "Lovers" (Roy Davis & Dj Skull remix)

Skymaster - "Final Link"

Lazare Hoche & Malin Génie - "Formes"

Nimbus Quartet - "Your House Is Yours"

Lazare Hoche & Malin Génie - "Session 2"

Unit T - "Mystery Tones"

Mandar - "Fouad"
Review: Lazare Hoche doesn't release that much music, but what he does put out is invariably excellent. Following a smattering of singles and an acclaimed collaborative album alongside Malin Genie - 2013's I Don't Sync So Volume II - he's decided to put together a compilation featuring his own productions and those by music industry mates. Access, then, is a lesson in warm and luscious deep house, with significant contributions coming from Luke Solomon (donning the Jean Caffeine guise on the dreamy and rolling "Jean Afterthought"), DJ Gregory's Point G project (the ultra-deep pulse of "La Lampe Du Vizir Adjane"), and pals Skymaster and Mandal. Hoche's own contributions rank amongst the compilation's highlights, with the title track delivering a pitch-perfect lesson in the seductive powers of dreamy, dust-encrusted deep house.
…

Read more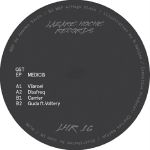 Cat: LHR 16. Rel: 11 Sep 17
Deep House
Vilaroel

Dissfreq

Carrier

Guda (feat Voltery)
Review: Little is known about Medicis, other than he last appeared back in 2015 on Lazare Hoche alongside Voltery. On this, his second 12", he strikes out on his own for the Parisian deep house stable with some of that refined, head-tweaking groove fodder that has broadly defined the label since it started. "Vilaroel" features shimmering tones that call to mind Point G at his dubbiest, while "Dissfreq" takes a sweeter route into dreamy pads and lightly shuffling drums. "Carrier" is a darker, techier affair with plenty of hypnotic elements spinning in the mix, and then Mdecisi' old friend Voltery lands a hand on the downtempo delights of "Guda".
…

Read more
Items 1 to 2 of 2 on page 1 of 1