Items 1 to 3 of 3 on page 1 of 1
Cat: LACR 023. Rel: 09 May 18
Experimental/Electronic
When I Think (3:20)

Sugar Shack (3:54)

Let It Rock! (4:08)

Rio Grande (1:34)

Wild Illusions (3:34)
Review: Early in the year, forthright lo-fi techno experimentalist Delroy Edwards released an eccentric, 22-track, download-only album called Rio Grande. Here, he makes some of the highlights of that set available on vinyl for the very first time. It's an intriguing and largely enjoyable affair throughout, with the sometime L.I.E.S man following the glassy-eyed, recorded-from-the-radio Balearic warmth of "When I Think" with the stripped-back, noise-laden jack-track "Sugar Shack". These kinds of juxtapositions continue throughout, as Edwards flits between sweet and tactile downtempo doodles (see "Rio Grande"), clattering proto jack-tracks ("Let It Rock!") and hissing 1980s deep house bliss (the woozy brilliance of EP closer "Wild Illusions").
…

Read more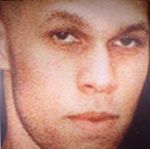 Cat: LACR 020LP. Rel: 16 Dec 16
Experimental/Electronic
HATB (2:14)

My Promise (1:37)

Nervous Breakdown (1:20)

Looking For A Fight (1:28)

Safe Places (part 1) (1:08)

Trigger Kids (1:27)

I Love Sloane (1:17)

Wild Animal (1:51)

Bad Behavior (1:17)

Brothers In Arms (1:55)

Tunnel Vision (2:34)

10th Ave (1:15)

Moscow Girls (4:06)

Soldier Boy (1:03)

Crimespree (1:42)

Powerhouse (1:08)

Horsing Around (2:02)

Boiled Blood (1:23)

Born Rebels (1:27)

Surf's Up! (3:55)

By Myself (1:21)

The Rocker (2:02)

Trouble Nut (1:36)

Numbnuts Hymn (2:11)

Empty Pools (1:30)

Safe Places (part 2) (1:40)

Bixby (1:07)

Ready To Fight (2:18)

Bubble Up (0:24)

Butterflies (2:18)
Review: We've always been big fans of Delroy Edwards. But, we don't only rate his music; we love his attitude and the way in which he's gone about releasing material through his own LA Club Resource imprint. Whether it be grainy, maladjusted techno or noise and distorted juke, he has managed to build a concrete sound aesthetic for himself. Moreover, we love the fact that he's waited until now to drop his debut album instead of going in too early and risking to dilute his talents because of pressure from the scene of which he's part of, a scene which expects instant gratification and albums from the start. Hanging At The Beach has been described by Edwards himself as the most personal work he's done to date, and it truly sounds like the artist has space to play and get his mood across correctly throughout its thirty cuts. These range from his signature house sound, through to lo-Fi drum machine sketches and fine segments of power electronics. This one comes hugely recommended!
…

Read more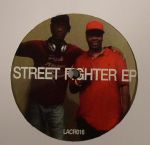 Cat: LACR 016. Rel: 22 Apr 15
Techno
Street Fighter (7:11)

Sadaam's Bush (6:15)

Cats (4:20)

Blazing Saddles (6:54)
Review: LA Club Resources dip into the archives of another US house legend that has undoubtedly influenced label owner Delroy Edwards, presenting a four track EP of lost cuts from Steve Poindexter. A name immediately familiar to anyone with a modicum of Chicago house music, Poindexter recorded the four tracks on Streetfighter in his mid '90s pomp but they never saw the physical release the music merits until now. It's all quite raw and to the bone as you'd expect with the manic "Blazing Saddles", a collaborative production done with Johnny Key and Trackmaster Scott, a body jacking highlight of the record.
…

Read more
Items 1 to 3 of 3 on page 1 of 1