Items 1 to 3 of 3 on page 1 of 1
Cat: KYOKU 002. Rel: 20 Oct 16
Deep House
Tender (3:55)

Jass (4:58)

Victory Lap (6:07)

Jass (Paxton Fettel Funkfever Cure) (6:32)
Cat: KYOKU 006.
Deep House
Blues On Monday Morning

Hearts Melting Into An Ocean

Tribute To My Barber

Tribute To My Barber (Laurence Guy remix)
Review: "France's busiest export of 2017, Bruno Boumendil, better known as Folamour, shows no signs of slowing down in the new year. The forthcoming "Arija's Theme" EP brings his now well-known, sample-based sound to Melbourne's Kyoku Records, albeit with a quirky flare that matches the playful mood of the Australian imprint's output thus far. Take Folamour's love for Japanese culture, as witnessed on his debut LP "Umami" and mix it with a label ornamented in symbols from the same background and you've got a perfect match.

The record itself consists of three original pieces from Folamour, two of which fit the distinctive, melodic tone of Kyoku and one surefire party starter, striking a nice balance between the moods. The last piece of the puzzle comes in the form of a remix from London's sampling wizard Laurence Guy, adding his unmistakable deep textures and slick noodling to an already exciting release."





…

Read more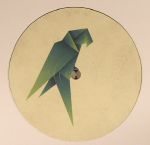 Cat: KYOKU 003. Rel: 02 Mar 17
Deep House
Last Place You Look (6:59)

Field Echoes (6:23)

Delusions (6:20)

Last Place You Look (Loz Goddard remix) (6:08)
Items 1 to 3 of 3 on page 1 of 1