Items 1 to 3 of 3 on page 1 of 1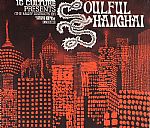 Cat: KS 035CD. Rel: 01 Oct 12
Broken Beat/Nu Jazz
Can't Believe It (feat ID 4)

Truth (feat John Robinson, ID 4 Windz & Julie Dexter)

Talkin' Bout Mine

Black Rennaissance (feat Mr Mensah, Lisa Lore & Ernest Kabeer Dawkins)

Futures Back (feat K Banger)

Take ItThere (feat K Banger)

The (Blessed) Mizells (feat Mr Mensah & Ernest Kabeer Dawkins)

Half Black Half Japanese (feat John Robinson)

Bluff & Fold (Gamble & Bluf) (feat Bilal Salaam)

Catalog Pieces (feat John Robinson)

The Revolution Will Not Be Tell Lie Vise (feat Niles Asheber Hailstones & Heru Hailstones, Antonio Feola, Spry Crispen & Mr Mensah)

Do The Math (feat ID 4 Windz)

A Tangible Dream (feat Bilaal Salaam)

Outsider (The Lite) (feat Eagle Nebula)

Whats Happening (feat K Banger)

The Sankofaz Peace Ark-Extra (feat Niles ' Asheber' Hailstones, Heidi Vogel, Mr Mensah, Kaikanju Baku & The Sankofaz)
Review: Having been one of the true innovators of the broken beat scene, IG Culture has been virtually silent in recent times. This fourth solo album, his first for four years, confirms that he's lost none of his immense production skills and musical nous. Featuring a dizzying array of collaborators and a musical palette that veers from woozy hip-hop and twinkling neo-soul, to booming revivalist Detroit electro and straight-up jazz, it's arguably his strongest full-length to date. As usual, the beats swing, the chords are soulful and the production is immaculate. If you thought his time had passed, you were wrong. Seriously, Soulful Shanghai is superb.
…

Read more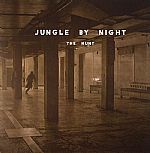 Cat: KS 045LP. Rel: 28 Apr 14
Broken Beat/Nu Jazz
Empire

Weapon

The Move

Jakten

Piranha

Attila

Tasmanica

Desdemona

Hannoman

Cherokee

To Sugar A Dream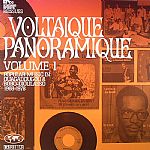 VARIOUS
Cat: KSRE 11LP. Rel: 29 Jul 13
Broken Beat/Nu Jazz
Jean Bernard Samboue - "Aicha"

Abdoulaye Cisse - "Jeunesse Willa"

Pierre Sandwidi - "Yamb Ney Capitale"

Mangue Konde - "Woulouni"

Mangue Konde - "Beni Idjanako"

Dafra Star - "Ram Passomaye"

Richard Seydou Traore - "Rassemblement"

Les Vaudous Du Flamboyant - "Kogo Ni Toulou"

Ama Maiga & Melodie Volta - "Deny Tologuelen"

Echo Del Africa - "Yiri Wah"

Idy-O-Idrissa - "Bissongo Lebguin'wa"

L'Harmonie Voltaique - "Killa Naa Ye Killa"

Volta Jazz - "Djougou Malola"

L'Harmonie Voltaique - "Noglem Nooma"

Super Volta - "La Guitare De Tinga"
Items 1 to 3 of 3 on page 1 of 1