Items 1 to 3 of 3 on page 1 of 1
Cat: KILLEKILL 11. Rel: 26 Feb 13
Techno
Sonic Criminal

Pulse Catcher

Earth

Black Oracle
Review: Berlin's Killekill crew have seen their label go from strength to strength over the past year or so, culminating in the release of the recent Megahits compilation which saw them open their doors to a wider spectrum of artists. One was Spectral and Creme producer Tadd Mullinix, whose contribution under his JTC alias provided one of the compilation's highlights, and here he returns to the label with a full EP. "Sonic Criminal" is a hypnotic deep techno jam filled with simmering acid tones, while "Pulse Catcher" is a primal piece of mid-tempo Jak put through a rough and grubby filter. "Earth" sharpens the focus again with its high-frequency basement tones, while the EP closer "Black Oracle" combines electro rhythms with a dystopian analogue backdrop.
…

Read more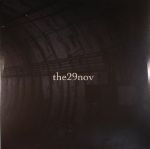 VARIOUS
Cat: THE29NOV 001. Rel: 29 Nov 16
Techno
Headless Horseman - "Under The Earth" (5:03)

3.14 - "Krystal" (6:22)

Subjected - "Under The Unknown Age" (7:11)

Charlton - "Acquaintance" (5:27)

Ontal - "The Visionary Movement" (6:43)

I/Y - "This Is Not Salvation, This Is Your Destruction" (6:25)

Max Durante - "Aggressive Behaviour" (6:00)

Paul Birken - "Swellbow" (4:50)
Review: Berlin techno punks Killekill are back with a compilation of intense music from the darkside, courtesy of Berlin based VJs the29nov films. The project was started 10 years ago by Sebastian Kokow and Kevin Paschold in a small village in Southern Germany. Thousands of videos and millions of views later, they have become highly sought after video producers for industrial techno, with regular appearances at clubs in the German capital like the infamous Griessmuehle. Powerful stuff featured here and certainly not for the faint of heart. We must admit that we did find some real beauty in the darkness moments, such as on the menacing factory floor antics of "Headless Horseman's "Under The Earth" or the Pi Electronics affiliated producer 3.14 from Greece, who serves up the seductive noir EBM vibes of "Krystal". Elsewhere, there's the abrasive, analogue machine fuelled fury of "Acquaintance" by Dutchman Charlton and the rather Millsian hypnotic techno of local duo I/Y (Moments/Staub) and their great track "This Is Not Salvation, This Is Your Destruction".
…

Read more
VARIOUS
Cat: KILLEKILL 20.
Techno
MMM - "Infinity Crash"

Neil Landstrumm & Brian Rays - "Talkin' Shit"

Poison Green - "Diamino Butane"

Flamingo Overlord - "Searching For The Fob"

Swarm Intelligence - "Creature"

Dez Williams - "Lord Prophet"

The Horrorist - "The Inferno"

WHORES - "Theme From WHORES"

Sync 24 x Alienata - "Confused"

Merimell - "Custom Made"

Boy-8-Bit - "NYX"

The Mover - "Final Distance"

Tigerhead - "Epilog"
Items 1 to 3 of 3 on page 1 of 1