Items 1 to 3 of 3 on page 1 of 1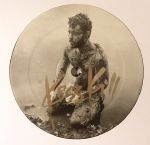 Cat: KESS 005. Rel: 20 Jun 17
Electro
Late Night Call (7:42)

Speed Of Light (3:39)

The Trip (6:50)

Rabbit (5:07)
Review: Perennially paranoid technoid subvert Grand Mal X makes his debut on Rivet's rising Kess Kill. As always, it's a submersing affair that begins on a slow, steady, treacle-like dirge before developing and mutating into a narrative that's just as new romantic as it is futuristic and nihilistic. From the swampy, metallic barbed poetry of "The Trip" to the looming soundscapes and foreboding forecast of "Rabbit", Grand Mal X has painted a unique picture once again.
…

Read more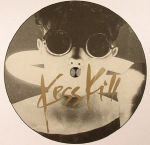 Cat: KESS 06. Rel: 13 Sep 17
Coldwave/Synth
Piron N'veut Nin Dinser (3:40)

One Gayole De Bies (1:00)

On A Tue No Pourcheau (2:56)

El Nut Du Mariach (3:42)

Marie Clap Chabot (1:42)

Comme Les Autres Font (2:50)
Review: Former masked techno crusader Adam Rivet started the Kess Kill imprint a couple of years ago, to showcase some lesser known talents from the '80s scene in Europe. French producer Guy Clerbois began his musical career by transforming sounds: creating rhythms with scratched vinyl records and altering their playing speeds plus detuning his guitar. In collaboration with Guy Delhalle, he released a pop single in 1983. In the mid eighties, he began what would become the very concept of Vitor Hublot, making shifted reworks of existing ones. Nice N.D.W/ industrial in the tradition of Les Liaisons Dangereuses or D.A.F. All compositions originally issued on the '185 Millions De Francophones Et Moi, Et Moi, Et Moi...' LP via his own Psoria Discs in 1986.
…

Read more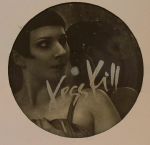 Cat: KESS 04. Rel: 31 Jan 17
Electro
Lines (6:02)

Fairy Tale (4:03)

Bouge! (5:22)

Tu Es Le Star (4:51)
Review: Back in December, Genevieve Pasquier quietly returned to action after six years by contributing a remix of the previously unheard "Fairy Tale" to Frigio's The Midas Touch EP. The original version of that song takes pride of place on Reflection, alongside three other clandestine trips into industrial pop territory. It's all deliciously dark and moody stuff, with metallic drum machine percussion, fuzzy synth lines and the artist's own atmospheric vocals taking centre stage. We're particularly enjoying the buzzing guitars, low-slung groove and Nine Inch Nails attitude of "Bouge!", though the decidedly weird, crackly and sparse "Tu Es Le Star" is similarly impressive.
…

Read more
Items 1 to 3 of 3 on page 1 of 1