Labels
Items 1 to 3 of 3 on page 1 of 1
Returming

Set Around

Interchange

Float By

Uncarved

Attachment

Early Bird

Scenes

Breeze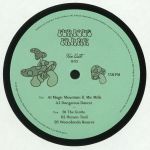 Cat: KEN 005. Rel: 13 Nov 17
Deep House
Magic Mountain (feat Mic Mills) (6:50)

Dangerous Dancer (5:41)

The Grotto (5:00)

Heysen Trail (6:42)

Woorabinda Reserve (4:09)
Review: Angry Aussie adventurer Furious Frank is the latest rising talent to appear on Ken Oath Records, a label that specializes in showcasing deep house from Down Under. With five quality cuts to choose from, highlights are not hard to come by. We're particularly enjoying the head-in-the-clouds wonder that is Mic Mills hook-up "Magic Mountain", which slowly turns from a dreamy deep house shuffler into an action-packed acid rinse-out. That said, the ambient house-meets-dream house lusciousness of "The Grotto" is also sublime, while the deep electro positivity of "Haysen Trail" and "Wooribanda Reserve" have also got our tails wagging. In other words, it's an excellent EP, all told.
…

Read more
VARIOUS
Cat: KOC 001. Rel: 19 Feb 18
Deep House
Soda Lite - "Alcedo Azurea"

Donald's House - "Vibes Of The Sky"

Rings Around Saturn - "The Drip"

Santilli - "Dissonance"

Eye Nono - "BOP"

Liam Ebbs - "Swinsuit"

Scraps - "Seahorse Embryo"

Marco Vella - "The Break"

Hi.. Ok Sorry - "Yossarian"

Mondo Fiockard - "Dear Tress"

Fabrics - "Sonny"
Items 1 to 3 of 3 on page 1 of 1