Labels
Items 1 to 3 of 3 on page 1 of 1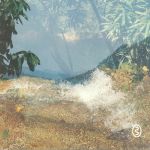 KL 01
(140 gram vinyl 12")
Cat: KL 01. Rel: 05 Feb 18
Techno
Sostanze (8:04)

Ialysas (3:05)

Atayalic (6:34)

Ururu (7:25)
Review: Prolific L.I.E.S. cohort Gunnar Haslam inaugurates the Kavalanic Languages label with some of his sinewy, head-twisting hardware techno machinations, showing us just how to make militant techno as thrilling as possible and leaving ample room for experimental weirdness as well. Opening track "Sostanze" is a taut and wiry beast that will lay waste to mild-mannered crowds, clubs and DJs, while "Atayalic" ramps up the industrial influences for a scary-in-a-good-way romp through evilest techno. "Ururu" is less malevolent but no less kinetically charged, firing off a wealth of pinging percussive synth tones that sound rather modular in nature. Beatless experiment "Ialysas" is no slouch either, pinging out unsettling tones of a discordant nature and creating something quite compelling in the process.
…

Read more
KL 03
(140 gram vinyl 12")
Cat: KL 03. Rel: 16 Apr 18
Techno
Renette

Lifthia

Coefficients
Review: Third emission from Kavalanic Languages, featuring three wavey lines from Elio Terzi - all busted 606 hats and bass lines.





…

Read more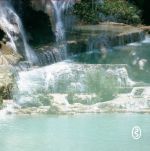 KL 02
(140 gram vinyl 12")
Cat: KL 02. Rel: 26 Mar 18
Techno
K-Stream

Down A Back Alley In Cholon

Caye De Crabe
Review: After Gunnar Haslam inaugurated Kalvanic Languages with his deep-minded techno styles, now it's up to supposed newcomer Bill Westerby to follow up with another round of elevated machine learning. "K-Stream" was a smart choice for the lead track, bubbling along on a warm acid line and shuffling a wealth of dubby processing around in the middle distance. "Down A Back Alley In Cholon" is a slightly more wound up affair with a bleepy lead and a firmer jack powering the drums, but the end results are actually more meditative than that description might have you believe. "Caye De Crabe" is a more overtly tripped out affair with polyrhythmic phrases weaving in and out of each other while Westerby lets rip on the parameter tweaks in a fine display of machine wielding prowess.
…

Read more
Items 1 to 3 of 3 on page 1 of 1