Labels
Items 1 to 2 of 2 on page 1 of 1
Cat: KALITA 12003. Rel: 12 Feb 18
Disco/Nu-Disco
Holding On

Jesus Is The Light
Review: Kalita Records are extremely proud to announce the first ever official reissue of Darryl Douglas' 1981 gospel disco monster 'Holding On'.

Born out of a tight-knit friendship group based in Queens, New York, the gospel collective Darryl Douglas Inc. existed for a brief period of just two years. Yet their single 'Holding On' is as contemporary-sounding today as it was when it was first released in 1981. Originally pressed in a quantity of just one thousand, original copies have long been sought-after by both DJs and collectors alike, acknowledged as one of the best dancefloor-focused gospel tracks to have ever been pressed to wax.

Here we offer the 12" in its original form, accompanied by interview-based liner notes and a never-before-seen photo of the band, helping to tell the story and truly celebrate such a great track. We hope that you love the record as much as us!
…

Read more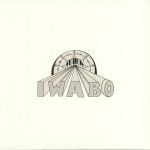 Cat: KALITA 12002. Rel: 04 Dec 17
Disco/Nu-Disco
Reggae Down (5:29)

Smile On Your Face (4:36)
Review: Kalita are busy adding more weight to their on-point reissue catalogue with this excellent single from Caribbean funksters IWABO. "Reggae Down" does indeed feature a skank of sorts and all manner of sunkissed vibes, but there's a greater emphasis on laid back funk than you would find in typical Jamaican output. "Smile On Your Face" is a more light hearted track that equally draws on a variety of reference points to impart its infectious positive message. IWABO may have been a secret weapon of serious diggers for years, but now it's time for the wider record buying public to get in on the groove.
…

Read more
Items 1 to 2 of 2 on page 1 of 1