Labels
Items 1 to 3 of 3 on page 1 of 1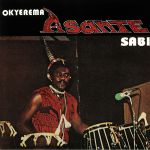 Cat: KALITALP 001. Rel: 06 Nov 17
Disco/Nu-Disco
Sabi (Get Down)

That's My Girl
Review: The Kalita crew step up with another finely chosen reissue gem from the history of African dance music, this time welcoming Ghanaian disco maestro Okyerema Asante to the fold with two utterly infectious party starters laced with ample feel good vibes. "Sabi (Get Down)" is a slinky groover with a killer bassline and sweet guitar licks for the heads down crew to bust out some serious moves. "That's My Girl" is a more sizzling affair with a brighter outlook, riding high on soaring brass and woodwind and packing a heartfelt message of love that everyone can vibe with.
…

Read more
Played by:
Charles Maurice
,
Mukatsuku Records Chart
,
JimmyTheTwin
,
OdDio
,
Tal stef (soultronik)
,
Roual Galloway
,
Mike Shawe ✮ Hot Buttered Soul
,
Aroop Roy
,
Manu•Archeo
,
RUSTAM OSPANOFF.
,
Cedric Woo
,
Rudy's Midnight Machine
,
Alex Zuiev
,
Christopher Tubbs
,
Marcel Vogel
,
Disco Tech (DiscoDat)
,
Galletas Calientes
,
Nick The Record
,
Afro Beat Foundation
,
Richard Zepezauer (RZ-1)
,
Magnier (House of Disco)
,
Rikki Humphrey
,
Red Greg
,
Charlie bucket
,
AlexUnder Base
,
Cultures Of Soul US
,
Kalita Records
…

Read more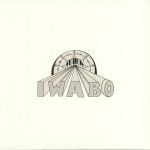 Cat: KALITA 12002. Rel: 04 Dec 17
Disco/Nu-Disco
Reggae Down (5:29)

Smile On Your Face (4:36)
Review: Kalita are busy adding more weight to their on-point reissue catalogue with this excellent single from Caribbean funksters IWABO. "Reggae Down" does indeed feature a skank of sorts and all manner of sunkissed vibes, but there's a greater emphasis on laid back funk than you would find in typical Jamaican output. "Smile On Your Face" is a more light hearted track that equally draws on a variety of reference points to impart its infectious positive message. IWABO may have been a secret weapon of serious diggers for years, but now it's time for the wider record buying public to get in on the groove.
…

Read more
Cat: KALITA 7001. Rel: 30 Apr 18
Disco/Nu-Disco
Love Africa Soul

Cameroun Airline (Nik Weston Mukatsuku edit)
Review: Born in Baleveng, Cameroon in 1952, Momo Joseph is known more for his endeavours in acting than for his musical output, having appeared in numerous French films between 1977 and 2000, including 'L'Africain' (1983) and 'La Haine' (1995). However, his single 'Love Africa Soul', originally released in 1980, is acknowledged by many as an outstanding piece of relentless West African disco, and has recently become highly sought-after by collectors and DJs alike. Momo has lived most of his life in Paris, however has always retained a strong connection to his native Cameroon and to other fellow Cameroonian musicians such as Tala A.M. and Manu Dibango. Here we pair the original 'Love Africa Soul' with an on-point afro disco re-work of the original B side, 'Cameroun Airline', courtesy of Mukatsuku's very own Nik Weston. We hope that this much-deserved re-release helps to shine a light on Momo's career and musical genius.

…

Read more
Items 1 to 3 of 3 on page 1 of 1