Items 1 to 3 of 3 on page 1 of 1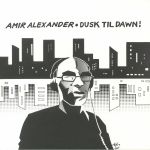 Cat: JJR 010. Rel: 09 May 18
Deep House
Lemmings Off A Cliff! (6:45)

In The Beginning! (6:29)

Deep Blue Sea! (8:13)

Rube Boy! (5:09)

Dusk Til Dawn! (6:20)

Genesis 6! (6:37)

Blessed Are The Meek! (6:34)

Weep Not! (6:39)
Review: Malmo based Chicagoan Amir Alexander presents his second full length, following up 2015's Love & Fear - which appeared on his own esteemed Anunnaki Cartel. This will also be his second appearance on Bristol based Just Jack, and follows up some great releases by Dana Ruh and John Barera. Be prepared for lots of gritty and lo-fi analogue soul throughout the duration of Dusk 'Til Dawn. From the unadulterated grunt of opener "Lemmings Off A Cliff!", the tunneling acid vision of "Deep Blue Sea!" to the tribute to Larry Heard's Alleviated sound on the emotive title track and, indeed, the glory days of Traxx Records on the completely mental "Genesis 6!". Here Alexander proves yet again that he is still one of the most dynamic producers in house music today.
…

Read more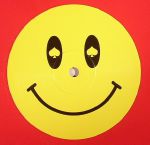 Cat: JJR 005. Rel: 12 May 15
Deep House
Infinity! (7:30)

Ulysses! (8:39)
Review: It's another RSD 2015 house stepper coming out the woodwork, and it's by none other than Amir Alexander - everyone's favourite Malmo-based contemporary Chicago house don. This time he appears under his Ritchie Ratchet moniker with two acid-laced house cuts, stripped-back and militarised into a pair of club missiles. "Infinity!" and "Ulysses!" are similar in structure but different in tone, where the former is on a steady path to destruction while the latter bounces off the walls with an abrasive touch. Class!
…

Read more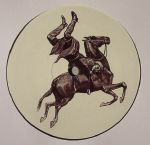 Cat: JJR 006 . Rel: 04 Nov 15
Deep House
Up (Glory mix) (6:45)

Lean Bow (6:05)

Cougar (Chord version) (6:10)

Cougar (Jared Wilson 7777 Acid remake) (8:05)
Items 1 to 3 of 3 on page 1 of 1