Items 1 to 2 of 2 on page 1 of 1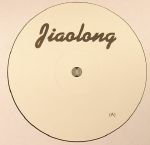 Hey Drum (6:52)

The Truth (6:33)
Review: Dan Snaith's 27-track Fabriclive bounty just keeps on giving. Following the likes of "Face To Face" come two more outstanding dancefloor tracks. Rough around the edges, off-the-grid, visceral yet touching, "Hey Drum" hypnotises with an almost militant feel before suddenly switching into an outrageously uplifting breakdown while "The Truth" taps into the roots of Chicago with a footloose kickdrum and warm fluctuating synths. Both absolutely kill it - which you probably already knew anyway. Most of us have been counting down the day for this vinyl release since we first heard the Fabriclive mix.
…

Read more
Poly (2:18)

Face To Face (5:42)

Carry On (3:46)

Vulture (4:38)

Xing Tian

Vikram

Tin

The Truth

Hey Drum

Medellin

Joli Mai

Life's What You Make It
Review: Earlier this year, Dan Snaith raised a few eyebrows by releasing a FabricLive mix that was almost entirely made up of previously unheard Daphni productions. It's some of those 19 productions, presented in extended and fully-fledged form, that make up the bulk of Joli Mai, Snaith's second Daphni full-length. It's a far more varied and evocative set than its largely dark, percussion-heavy predecessor, variously touching on dreamy, head-in-the-clouds late night house, acid-fired, off-kilter dancefloor psychedelia, bustling Afro-house fusion, stripped-back dub disco, revivalist rave thumpers and, in the case of stunning closer "Life is What You Make It", languid instrumental bliss.
…

Read more
Items 1 to 2 of 2 on page 1 of 1