Items 1 to 2 of 2 on page 1 of 1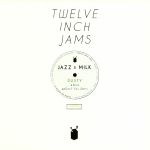 Cat: JAMS 003. Rel: 22 Mar 18
Deep House
Brick (5:57)

Don't You Worry (5:47)
Review: Dusting off the "12 Inch Jams" project for its first edition since Sam Irl's session last October, Jazz & Milk's Dusty takes on the series solo for the first time. "Brick" sets the pace. A deep-chug acid disco affair laced with a gutsy but minimally appointed soul vocal, it sucks you right into its underbelly without you even realising. "Don't You Worry" gives fitting uplift; rising synths, a late 80s NYC house rhythmic vocal clip and percussion that rattles you down to the soul, it's another sterling slice of disco from the milky jazz maestro.
…

Read more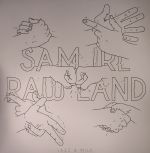 Cat: JMLP 002. Rel: 24 Mar 16
Deep House
Crunch (5:19)

Raw Land (6:03)

Keys For K (5:54)

Brothers (5:03)

Day Break (3:25)

Lost Chords (4:41)

Small Things (3:59)

Move On (4:26)

Eile (interlude) (1:04)

Frontline (4:29)

Headlock (2:13)

Tea & Jay (6:27)
Review: Bavaria via Vienna's Sam IRL is back with more dusty deep house and disco antics on Raw Land. This is highly recommended for anyone into Motor City Drum Ensemble's Raw Cuts series or Glenn Astro and Max Graef's Money $ex dirty MPC driven vibes. There's some great stuff on here such as the sexy late night deep groove of the title track, the crusty hip-hop of "Day Break", "Small Things" and its classic midwest vibe reminiscent of old Terrence Parker and closer "Tea & Jay" whose swirling Rhodes and syncopated rhythm checks the smooth vibes of KDJ off the list too. Impressive!
…

Read more
Items 1 to 2 of 2 on page 1 of 1