Labels
Items 1 to 3 of 3 on page 1 of 1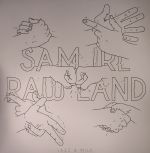 Cat: JMLP 002. Rel: 28 Mar 16
Deep House
Crunch (5:19)

Raw Land (6:03)

Keys For K (5:54)

Brothers (5:03)

Day Break (3:25)

Lost Chords (4:41)

Small Things (3:59)

Move On (4:26)

Eile (interlude) (1:04)

Frontline (4:29)

Headlock (2:13)

Tea & Jay (6:27)
Review: Bavaria via Vienna's Sam IRL is back with more dusty deep house and disco antics on Raw Land. This is highly recommended for anyone into Motor City Drum Ensemble's Raw Cuts series or Glenn Astro and Max Graef's Money $ex dirty MPC driven vibes. There's some great stuff on here such as the sexy late night deep groove of the title track, the crusty hip-hop of "Day Break", "Small Things" and its classic midwest vibe reminiscent of old Terrence Parker and closer "Tea & Jay" whose swirling Rhodes and syncopated rhythm checks the smooth vibes of KDJ off the list too. Impressive!
…

Read more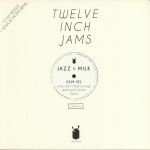 Cat: JAMS 002. Rel: 16 Oct 17
Deep House
You Don't Feel Enough (5:50)

You Don't Feel Enough (Session Victim remix) (5:02)
Review: When the admirable Jazz & Milk label launched its 12" Jams series last month, it was with an EP that brought together label boss Dusty and long-time pal Sam IRL. For volume two, the latter has gone solo. In many ways, "You Don't Feel Enough" is an echo from the past, featuring as it does skipping, West London style broken beats, raw analogue bass and some killer jazz-funk instrumentation. Yet that style has been making a comeback in recent times, and the track has a similar vibe to recent EPs from Kaidi Tatham, Dego and the rest of the 2000 Black crew. On the flipside, German heavyweights Session Victim deliver their interpretation, which re-casts the track as a drowsy and jazzy chunk of wavy deep house.
…

Read more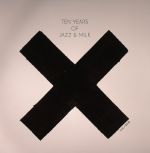 Cat: JMEP 021. Rel: 12 Oct 15
Deep House
Sam Irl - "Dreams" (5:30)

Mieux - "Technotrap" (4:58)

Dusty - "Heavy Lights" (5:09)

Todd Simon & The Angel City All Star Brass Band - "Mas Que Nada" (4:25)
Items 1 to 3 of 3 on page 1 of 1