Items 1 to 2 of 2 on page 1 of 1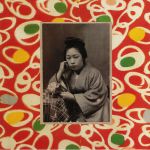 Cat: JBLP 001. Rel: 12 Mar 18
Experimental/Electronic
The Sun Goddess Steps Out In Old Asakusa (11:24)

Tepco Shareholder (6:38)

Everything Passes (5:24)

The Land Of The Gods Under Concrete (10:17)

10000 Forgotten Ghost Stories (5:13)

Yakuza No Uta (5:44)
Review: With that excellent pair of remixes from Place No Blame's label debut last year still ringing in our heads, we've been awaiting new material from London's Japan Blues with a worrying level of anticipation. While his reworks of DJ Slyngshot's equally magnetic tunes saw the mask-ridden producer branch out onto new territories, this LP marks another significant change in his approach to releasing music. Sells His Record Collection, as with anything this man does, is an honest approach to sampling and a magnificent reflection of so many years spent digging through Japanese records. From folk dances, to soundtrack scores, and even glitchy waves of post-punk beats, this is an unmissable excursion into the most unknown territories of the music that the Far Easte Asian's island has to offer. There are few people who have taken such care, attention and dedication to bringing the listener a singular view of the country's music, and there is something in here for any serious music connoisseur's ears. Unmissable (and limited!).
…

Read more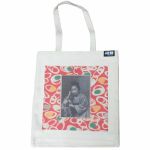 Cat: 651540 Rel: 25 May 17
Japan Blues canvas tote bag - limited edition of 50
Notes: Fairtrade heavy cotton canvas, space for around 15 LP's etc. Album front cover art printed on both sides of the bag.
…

Read more
Items 1 to 2 of 2 on page 1 of 1