Items & Things
Items 1 to 3 of 3 on page 1 of 1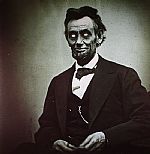 Cat: IT 12LP. Rel: 27 Feb 12
Minimal/Tech House
Hearing

Undercover

Juno 6660

Very Bad

Bink

Am Am Am

Mooder

Under The Neath
Review: After years of making the most stripped back music imaginable, Undercover sees Houle go back to dance music's roots. Inspired by Detroit electro and Chicago house, the album is the ideal antidote for those tired of hiccupping, stuttering rhythms and white noise FX. "Juno 6660" and "Hearing" offer tripped out takes on classic electro with shufflimg 808s laying the basis for time-stretched basslines, woozy synths and muffled vocals. The title track sees Houle deliver his verison of jack, albeit cloaked in icy synths and brooding robo vocals, while "Mooder" offers an alluring combination, as heavy claps and a nagging rhythm support brooding synth sequenes. As reinventions go, it's up there with Dylan's conversion to the electric guitar.
…

Read more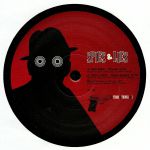 Cat: IT 02. Rel: 10 Sep 07
Minimal/Tech House
Mark Houle - "Extreme"

Thrill Cosby - "Oogity Boogity"

Kasper - "Turn Tricks On The Side"

Alexi Delano - "Would You?"
Review: Magda, Troy Pierce and Marc Houle's occasional label Items & Things makes a welcome return, featuring four more superlative grooves from Marc Houle, Kasper, Thrill Cosby and Alexi Delano. The label was created as an outlet for the weird, experimental and beautiful sounds the trio often come across on their travels and "Spies & Lies" fits the bill perfectly, containing music that will stimulate, overwhelm and confound in equal measures.
…

Read more
Cat: IT 027. Rel: 16 Dec 13
Minimal/Tech House
Softcore

The Dangers With Strangers

Softcore (Dubspeela remix)

Softcore (Chloe remix)
Items 1 to 3 of 3 on page 1 of 1