Items 1 to 3 of 3 on page 1 of 1
Cat: ISLE 003. Rel: 08 Jun 17
Deep House
Walk On Air (Sun & Moon mix) (9:00)

Walk On Air (Amphibious Carbine mix) (4:27)

Walk On Air (unreleased dub one) (4:34)

Walk On Air (unreleased dub two) (4:21)
Review: Amonst ambient house and deep techno aficionados, Holy Ghost Inc's 1990 cut "Walk On Air" has long been considered something of an early morning classic - a fact that helps explain the high online prices of second hand copies. This essential reissue accompanies the peerless "Sun and Moon Mix" - think early Orb style ambient electronics, Larry Heard dynamics, gently undulating grooves and Italian dream house flourishes - with the throbbing, Pure Trance-era KLF inspired Amphibious Carbine Mix, and two previously unreleased dubs. These are worth the entrance price alone, with the delay-laden drum bursts, restless bongo rhythms and hazy vocal snatches of Unreleased Dub 1 just edging out the arpeggio-throb of Unreleased Dub 2 in the "best track" stakes.
…

Read more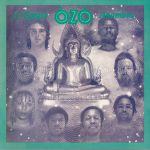 Cat: ISLE 004. Rel: 27 Mar 18
International
Anambra (12" extended mix) (5:55)

Anambra (edited version) (4:33)

Anambra River (7:12)
Review: Seminal cosmic afro record from 1976, this Mancuso staple regularly passes hands for triple figures and has been bootlegged (badly) many times over the years. Here we find the deeply spiritual and reasonably prolific troupe in all their glory. Mystic, restrained, paced and laced with an insistent almost hypnotic Buddhist mantra. "Anambra River" takes us six years closer to the floating crystal city of Budatan, shire of West Heaven with a Morricone sense of drama and emotion. Unleash your inner hippie.
…

Read more
VARIOUS
Cat: ISLELP 003.
International
Smackos - "We Can Watch Alf In The Hotel Room"

Astral Engineering - "Seashore Dub"

Minus Group - "Black Shadow"

Ken Dang - "Born In Borneo" (Jura Soundsystem edit)

Trevor Bastow - "Integration"

Kash - "Percussion Sundance"

Tabou Combo Superstars - "Ooh La La" (Jura Soundsystem edit)

Blindboy - "Traumerei"

Mix-O-Rap - "All Party People" (Special mix - Go-Go Style)

Jura Soundsystem - "Jungle Ambient Tool"

Jura Soundsystem - "Time Ambient Tool"

Jura Soundsystem - "Pyramids Ambient Tool"
Items 1 to 3 of 3 on page 1 of 1