Items 1 to 3 of 3 on page 1 of 1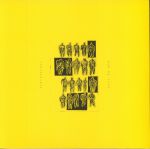 Cat: ISHCHATLP 001. Rel: 17 Oct 17
Drum And Bass
Fiction (feat Solah) (5:17)

Heartbeat (5:47)

Move On (4:56)

OTB (feat Break) (3:27)

Push & Pull (4:32)

How We Live (4:54)

Wrong To Love You (feat LSB) (6:20)

Pinger (4:40)
Review: What a trip it's been for Spectrasoul; going solo with their label Ish Chat in spring 2016, they've assaulted us continuously over the course of 18 months. Taking us deep, dark, soulful, savage with abandon; never before has their melting pot been so fizzy or foundational. Naturally this third album is no exception as we glide and slide between the styles; the "Glimpse"-style space soul of "Move On", the Fracture-like hardcore references on "Push & Pull", the trembling chimes, sweeping strings and delicate vocals of "Wrong To Love You"(with LSB), the classic techstep movement of "Pinger" are just a handful of on-point constructions from a duo who are living the creative dream right now. Essential.
…

Read more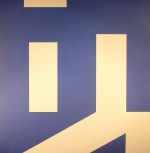 Cat: ISHCHAT 002. Rel: 27 Sep 16
Drum And Bass
Stock Sound (3:43)

Waiting For... (5:19)

AKA Yoob (4:56)

Tough Linen (4:16)
Review: The Brighton boys return with another power-punch collection on their own label Ish Chat. Once again it covers the full spectrum and scope of their skills: Tracks such as "Stock Sound" and "Tough Linen" really do hit hard with their full-flavour basslines and spiked out dynamics while "Waiting For..." reflects their soulful, musical side and "AKA Yoob" takes us to the left of their creations with daring, bouncy experimentalism that sounds like no one else. Spectrasoul are smashing it this year.
…

Read more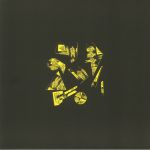 Cat: ISHCHATLP 001RMX. Rel: 10 Apr 18
Drum And Bass
Burst (feat Dan Moss - Calibre remix) (5:25)

Say What (feat Madi Lane - Midnight mix) (4:37)

Remember Me (5:02)
Review: As the sun still sets on their evergreen third album How We Live Spectrasoul deliver a series of killer remixes and versions to celebrate. First up is this golden twist from Calibre. Immaculately redressed to highlight the delicate emotion and beauty of the original, it's yet another heart-stopping work of art from the singular Signature bossman. Spectrasoul themselves take care of "Say What" themselves by twisting up the swaggering halftimer into a beautiful rolling moonlit 170 jam while "Remember Me" closes the wax with its spacious plucks and barbed vocal. You won't forget this in a hurry.
…

Read more
Items 1 to 3 of 3 on page 1 of 1