Items 1 to 2 of 2 on page 1 of 1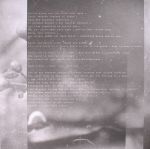 Cat: ISEE 005. Rel: 31 May 17
Ambient/Drone
I Remember (9:01)

Junohiss (3:01)

Nord Dream (12:15)

Sorma (reprise) (3:46)

JV Dream (1:30)

DX Dream (6:19)

Promises (7:44)

Nadejda (feat Lenta) (9:41)

Abram (5:44)
Review: Danish tech house hero Samuel Andre Madsen's International Sun/Earth Explorer has been in fine form since its inception in 2016. How he finds the time between his prolific output as S.A.M. or as part of the power trio Mandar (with Lazare Hoche and Malin Genie) we'll never know but good on him! Unlike his main imprint Delaphine, he started this label as an outlet for the ambient works of himself and other artists such as Pellarin and Route. It now presents a double LP by Iranian producer in Berlin: Ahu, who has had releases on Third Ear and runs the imprint Shahr Farang. A tremendous body of work which is diverse yet cohesive; the bittersweet and evocative betaless journeys are contrasted by a handful of minimal deep house jams of the dubbier persuasion and even some lush shoegaze style moments towards the end. A highly recommended listen.
…

Read more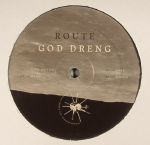 Cat: ISEE 003. Rel: 17 Jun 16
Ambient/Drone
God Dreng (9:12)

Ofos (5:22)

0908 (8:59)

Canis (5:39)
Review: International Sun-Earth Explorer have been in a category of their own throughout 2016, coming through four smoking techno joints including this latest 12" by debutant Route. Very much in the spirit of the legendary Basic Channel duo, "God Dreng" takes a beatless sway of dub infusions and creates a solid movement out of thin air, a hollow drone of sonic that develops further on "Ofos". "0908" on the flip is less moody and the synths pick up more freedom and momentum, while "Canis" glazes the sounds over with a chilly layer of FX. Quality.
…

Read more
Items 1 to 2 of 2 on page 1 of 1
Filter
International Sun/earth Explorer