Items 1 to 3 of 3 on page 1 of 1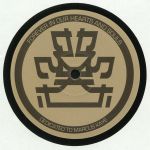 Cat: INNA 043. Rel: 28 Nov 17
Drum And Bass
Untitled MCR (6:34)

Acid Monday (5:16)
Review: Releases don't come much deeper or more heartfelt: These two Spirit collaborations are the first posthumous Marcus Intalex tracks and there are likely to be more in due course. Naturally they're savagely heavy in every possible sense of the word. "Untitled MCR" hits with this amazing drone bass that sweeps in like a fighter jet, "Acid Monday" lives up to its name with skeletal acid writhing and flexing around a rough tribal step. Both timeless, understated, unapologetic and essential. Marcus Intalex rest in peace.
…

Read more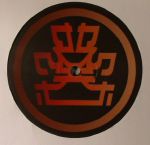 Cat: INNA 042. Rel: 13 Jun 17
Drum And Bass
Think (5:44)

Bounty Killer (5:39)
Review: Continually on-point, Spirit follows his recent Function 12" with two more outstanding moments in musical futurism. "Think" surfaces from the dubplate ocean once and for all with its overwhelming dub tidal waves and soul-shuddering pads while "Bounty Killer" just goes straight for the jugular with a vicious riff that stinks of The End around '99. Classic Spirit.
…

Read more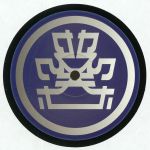 Cat: INNA 044. Rel: 05 Jun 18
Drum And Bass
Murderer (5:36)

Cold Call (5:39)
Review: It's here! After a digital release several months back, Spirit's barbed wire jungle blazers "Murderer" and "Cold Call" finally see the waxy light of day. The former is a rasping, rolling slice of haunted 94 style edginess with a wry Halloween feel to the atmosphere while the latter is all about that rich analogue bassline that bounces between the two-step spaces. Following the heat of his insane Dispatch EP earlier this year, Spirit really smashing 2018 to pieces.
…

Read more
Items 1 to 3 of 3 on page 1 of 1