Labels
Items 1 to 3 of 3 on page 1 of 1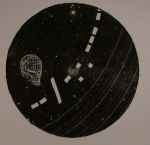 Cat: IFS 003. Rel: 04 Jul 16
Deep Dubstep
Dubhelmet (5:35)

Dawn Chorus (5:05)

System One (4:43)
Review: Infernal Sounds started as a widely followed YouTube channel specializing in promoting other people's music and mixes, but over the last two years they've started churning out solid, deep-minded dubstep of their own. And dubstep it is, because we don't like labelling any UK dance tune that deviates from house simply as 'bass'. Newcomers Causa and Shu drop a heavy, murky bombshell in "Dubhelmet", followed by the comparatively sunnier bass pounds and two-steps of "Dawn Chorus", and the DMZ vibes of "System One", a traditional sort of banger that you don't often here anymore. Tip!
…

Read more
Cat: IFS 008. Rel: 04 Dec 17
Deep Dubstep
Fruitcake

Wicked Skank

Secrets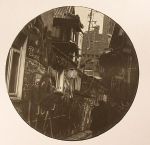 Cat: IFS 006. Rel: 15 May 17
Deep Dubstep
Realise (feat Rider Shafique) (5:11)

Bayside Shakedown (4:15)
Review: Fresh from his Encrypted excursion earlier this year, Karnage returns with two more powerful packages of pure future. "Realise" features the smoky, purring tones of Rider Shafique who calls for unity over paranoid dynamics and shattered rim shots. Most commonly spotted around the 160 mark with the likes of Sam Binga, Rider's control at 140 is just as strong, as anyone who's familiar with Ishan Sound will already know. "Bayside Shakedown" taps into Karnage's eastern roots with its processed rising percussion before dropping into organs straight out of a zombie b-movie. Incredible scenes.
…

Read more
Items 1 to 3 of 3 on page 1 of 1