In The Dark Again
Items 1 to 3 of 3 on page 1 of 1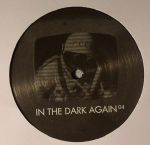 Cat: DARK 004. Rel: 07 Dec 15
Electro
June - "Between 2 Fires" (4:52)

Beta Evers - "Don't Believe It" (3:57)

Beta Evers - "Endzeitvision" (3:53)

SSRI - "Storage Capabilities" (7:17)
Review: Berlin's In The Dark Again does not stick to one particular style or genre of music, and this is precisely what we've loved about their output thus far. Artists such as Heinrich Dressel, Ekoplekz, and even In Aeternam Vale have appeared on the label, but number four in the series marks the arrival of a few new names. First up on the A-side is June with "Between 2 Fires", a tune that sends cold waves through metallic electro beats; this is followed by the first cut from Beta Evers, the beautifully wonky techno cut entitled "Don't Believe It". Evers is back on the B1 with "Endzeitvision", an acid-laced stomper complete with mesmerising background cinematics, while SSRI drops a whole load of cerebral sonics on his "Storage Capabilities" tune - odd, broken, and perfectly gloomy.
…

Read more
Cat: DARK 009. Rel: 26 Mar 18
Electro
Moralez - "Metal Gear" (feat Zombierella)

Zak Famellos - "Send Me Away"

Textasy - "Axis Mundi"

Night Caller - "Alien Cit"

Vinilette - "Exit/Disorder"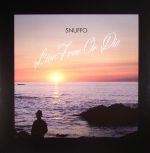 Cat: DARKLP 01. Rel: 20 Jun 16
Electro
Sunrise (4:38)

Watching Deers In The Dawn (4:44)

Take A Ride (4:28)

IPA (5:54)

Bumpy Roads (6:18)

Old Barn (5:46)

Apple Turnover (5:20)

Atlantic (5:33)

Bonfire On A Beach (4:32)

Live Free Or Die (4:07)
Review: Bemasked Snuff Crew man Snuffo comes through with his debut album, the rather strikingly-named Live Free or Die, which doubles up as the first LP release on the Berlin label's In The Dark Again subsidiary. Apparently recorded after a trip to New Hampshire in the US - whose state motto inspires the title - the ten tracks offer an insight into Snuffo's darker sensibilities and bring out some of his EBM and industrial flavours. Amidst the oodles of spectral synths that characterise the album, what really comes through is Snuffo's mastery of drum machine rhythms making Live Free or Die an album full of tracks suited for the dancefloor.
…

Read more
Items 1 to 3 of 3 on page 1 of 1