In Flagranti
Items 1 to 1 of 1 on page 1 of 1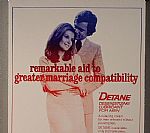 Cat: IFRJXP ROMO. Rel: 07 Apr 14
Disco/Nu-Disco
The Ananda Project - "Shouldn't Have Left Me"

Mock & Toof - "Unknown"

Ali Love - "Smoke & Mirrors"

Voltage - "All Night"

M - "Pop Music"

Franz & Shape - "In The Middle Of It"

Yuksek - "Play My Game"

Public Likes Pills - "The Tube"

Chromeo - "Bonified Lovin"

Lark - "The Animal's Claw"

Billie Ray Martin - "Reality TV"

Giorgio Moroder - "E=mc2"
Review: Over the last decade, In Flagranti have built up quite a collection of "rejected" remixes - those which were commissioned and completed but, for one reason or other, never saw the light of day. In typical DIY fashion, they've decided to release them anyway, putting out this wholeheartedly entertaining collection of previously unheard dancefloor gems. As you might expect, there's a strong disco vibe - check the rubbery slap bass of "In The Middle of It" - and tracks that touch on vibrant, synth-heavy electrofunk, but also a range of tracks which gleefully fuse styles, from skanking nu-disco reggae, wonky disco-acid and low-slung disco-punk (a curious version of M's "Pop Music"), to sweaty, percussive drum workouts ("Play My Game") and fearsome electronic oddness ("The Tube").
…

Read more
Items 1 to 1 of 1 on page 1 of 1