Items 1 to 3 of 3 on page 1 of 1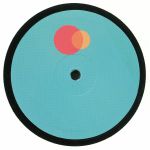 Cat: IMP 014. Rel: 30 May 18
Techno
100Hz - "Kinetic Wasp" (7:06)

Charonne - "Vice City" (5:27)

Cobert - "Spaceghetto" (5:55)

Charonne - "Formule Stardust" (6:17)
Review: Domenico Rosa and Riccardo's Imprints label has regularly delivered the goods since making its debut back in 2013. Predictably, this multi-artist affair is also rather impressive. French twosome Charonne is arguably the star of the show, delivering two tidy tracks: the bouncy and far-sighted "Vice City", where '80s synth-funk style motifs and acid-funk electronics ride a bustling groove, and the similarly-inclined, elastic tech-house-funk of "Formule Stardust". Elsewhere, turn-of-the-90s survivor 100Hz delivers a fine chunk of woozy deep house/funky techno fusion and Cobert delivers some spacey and chunky, mid-set tech-house. In other words, all four tracks are playable and worthy of your attention.
…

Read more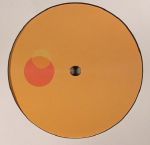 Cat: IMPRINTS 011. Rel: 17 May 17
Deep House
Tune (6:48)

Hips (6:19)

Slap Bass (6:15)
Review: Last September, we praised Audri's debut EP for Yay, describing the previously unheralded producer's brand of techno as being "loose and heartfelt". On this follow-up for Imprints, he's slightly switched focus, offering up a troi of tracks that tiptoe the fine line between Detroit style techno futurism and melodious deep house. The quiet positivity of his first outing is present throughout, from the undulating synth-bass, hybrid electro-techno drums and intergalactic electronics of opener "Tune", to the enveloping, head-in-the-clouds deep house bliss of closer "Slapbass". In between, you'll find the jauntier, noisier flex of "Hips".
…

Read more
Cat: IMP 012. Rel: 07 Aug 17
Techno
Rare Yakruna (5:23)

Magnetic Flux (6:28)

Housebreaking (9:12)

Taboos Molecula (6:02)

Gliese 832 (6:43)

Fairlight (6:11)

Zero Gravity (6:23)
Review: Italy's Ivan Iacobucci, part of the same generation of house producers such as Claudio Coccoluto, Ralf and Marco Trani, has been smashing it since the early 90s. Admittedly, he did have a slight hiatus between 2003 and 2010, but has since come back with material that's just as strong as his original output for labels like UMM, Nite Grooves and King Street. He's since moved to Berlin and it's only natural that he's been asked to drop an LP for the Imprints label, onto which he storms through like some sort of demigod. The sweet thing about Taboos is that it's the sort of house that meanders onto many different playing fields, coming up through minimal gusts of melodies, and back down with curious, electro-ridden grooves. There are more traditional 4/4 pumpers like "Housebreakers" in here, and even bursts of loose Detroit-style techno such as on "Taboos Molecula", but the sounds are very much his own, and we hope that this is the start of a long and fruitful new chapter of the man's career. Big up, Ivan!
…

Read more
Items 1 to 3 of 3 on page 1 of 1