Items 1 to 3 of 3 on page 1 of 1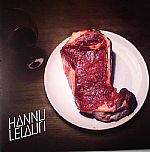 Cat: CLICHE 034. Rel: 27 Jun 11
Electro House
Box Of Box

Box Of Box (Populette remix)

Dysfunction

Dysfunction (Toby Tobias Mainline mix)
Review: Attention Vegetarian vinyl consumers - approach this excellent introduction to the I'm A Cliche canon proper from Hannulelauri with caution if the sight of bare meat causes your constitution consternation. Raw steak on the cover art aside, there's little other reason not to indulge in this brilliantly oddball take on house music from the Finnish duo. Opening track "Box To Box" splays a cheeky acid stab lead over rusted percussion steeped in off kilter rhythms, whilst deep in the machine what sounds like an elephant tries to play along in time - it's a wonderfully tongue in cheek riposte to po faced music everywhere. The accompanying remix from Throne Of Blood duo Populette does a sterling job of realigning the track to burning deep house bump that's a perfect fit for the midnight hour. On the flip the title track "Dysfunction" straddles a lysergic house pump that will prove potent in the right atmosphere, whilst Toby Tobias embellishes the track with some soulful excess via diva warbling and hand claps.

…

Read more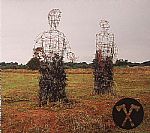 Cat: CLICHE 056CD. Rel: 28 Apr 14
Minimal/Tech House
Head Like Glass

Kicks Out Of You (feat Abrao)

The Watkins

Only A Clown Can Catch An Axe (feat Abrao)

Papa Sooma (feat Abrao)

Road To The Hills

Neon

Candy

Bela Lugosi's Dead

Dreams Like A Tale
Review: Tel Aviv-based duo Red Axes seem obsessed with atmosphere. Throughout their short career, they've flit between styles, combining minimal-influenced house and techno excursions with more left-of-centre downtempo moments, all the while retaining a smoky, late night feel to their productions. Ballad of The Ice, their debut album, takes a slightly different approach, mixing murky downtempo sounds with heavy new wave, post-punk, goth-rock and leftfield pop influences. It's a mixture that more often than not pays dividends, delivering intoxicating compositions that bristle with moody early morning charm. Amongst the Cabaret Voltaire, Joy Division and Section 25 influences, you'll also find a superbly spooky cover of Bauhaus's "Bela Lugosi's Dead", which vies with the stomping "Head Like Glass" for "best track" honours.
…

Read more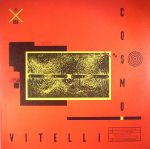 Cat: CLICHE 066. Rel: 06 Mar 17
Disco/Nu-Disco
When Suddenly: Acid (6:11)

El Si Senor (Skinny version) (6:29)

The Cemetery Of Unsigned House Tracks (9:14)

El Si Senor (Soundtrack version) (5:53)
Review: Following last year's "Last Train To Marzahn", the legendary walking talking Cliche (and one half Bot'Ox) Cosmo Vitelli goes solo across four blistering and far-ranging tracks. Floor-wise it's all about "When Suddenly" (an all-out late night warehouse demolition derby) and the pure epicity of "The Cemetery of Unsigned House" while the softer focus and dense melodic layers of both versions of "El Si Senor" provide a soothing narrative that acts as the consummate tonic. Pure eclecticism, as always from Benjamin Boguet.
…

Read more
Items 1 to 3 of 3 on page 1 of 1