Items 1 to 3 of 3 on page 1 of 1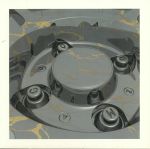 Cat: HMDM 003. Rel: 12 Sep 17
Bass
African Conga (6:12)

Spotlight (6:41)

Monster (6:41)

Drifting Away (7:39)
Review: It's been a while since Durban heavyweights Audioboyz last laid down a Gqom sermon. And with four tracks they're making up for lost time. Clearly inspired by the more techno-fused side of their city's melting pot, each track teeters into so many styles while remaining on its own. There's a dubby almost progressive feel to "African Conga", "Spotlight" takes us deep into the townships with its aggy, steppy dynamic while "Monster" takes us even further down the Gqom rabbit hole with an array of twist bass textures and abyssal kick spaces. Finally "Drifting Away" hits with the type of bruk-busted rhythm you'd expect IG Culture or Dego to play. Rise up!
…

Read more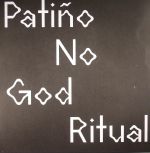 Cat: HMDM 002. Rel: 27 Oct 16
Experimental/Electronic
Ruben Patino - "Strategies On Self Promotion & Autoreferentiality" (10:45)

No God Ritual - "Understanding Is Compression" (9:07)
Review: Athens-based Hypermedium label got off to a cracking start last year thanks to a debut release by Evol. They're back now with a double-header by the emerging electronic duo Patino and No God Ritual, the former hailing from Spain and the latter being a Greek compatriot to the label heads. Patino's A side, "Strategies On Self Promotion & Autoreferentiality" explores the blurred lines between archaic electronics and noise music, creating a delightful groove out of basic elements which, together with a methodical arrangement, sound playful and compelling. No God Ritual resides on the flipside, and his "Understanding Is Compression" follows a similarly loose, bric-a-brac style of production that blends a myriad of different styles and moods together under one groove...or something that represents one. Whatever you want to label it as, we think it's some seriously dope material.
…

Read more
$10.22
SAVE 30%
in stock
$7.15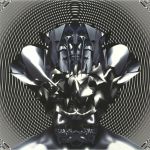 Cat: HMDM 004. Rel: 30 May 18
Bass
Risa (5:01)

Canto (5:13)

Susurro (5:10)

Dialogo (5:36)
Review: Like many artists, Siete Caforce's releases were few and far between early in his career. Six years have now passed since his digital-only debut and he's now ready to make his vinyl bow. The four tracks that make up Agnosia are largely impressive, drawing influence from a variety of bass music styles - think 140, dubstep and UK funky - as well as gritty industrial music, the dark textures of pitch-black D&B and the rhythmic bounce of tropical house. It's an intoxicating blend that feels all the more potent thanks to his superb percussion programming and love of heavy low-end pressure, with the tribal "Susurro" and stabbing, occasionally dreamy opener "Risa" being our picks.
…

Read more
Items 1 to 3 of 3 on page 1 of 1