Items 1 to 3 of 3 on page 1 of 1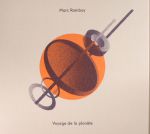 Cat: HYPE 0002CD. Rel: 15 Mar 17
Experimental/Electronic
Jules Verne

Atome De Danse

L'univers Etrange

Voyage De La Planete

La Lune Et L'etoile

Phenix

L'univers Parallele

La Machine Du Temps

Symphonie Oblique

Nocturne
Review: We've come accustomed to Marc Romboy delivering fine, full-length excursions that join the dots between techno and house. Voyage De La Planete, though, is something totally different: an intergalactic exploration of ambient, electronica, and seductive downtempo compositions. It's a blueprint that guarantees hazy, head-in-the-clouds thrills, from the Nils Frahm style piano motifs of "La Lune Et La Etoile" and dark, clandestine throb of the Black Merlin-esque "Phenix", to the Namlook style bliss of string-drenched closer "Nocturne" - with its gently undulating beats and sweeping orchestration - and picturesque, break-of-dawn sumptuousness of "Atom De Danse". We're not quite sure why Romboy has decided to go in this direction, but we have no complaints: fundamentally, Voyage De La Planet is a superb set.
…

Read more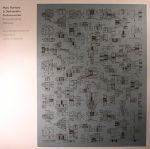 Cat: HYPE 0004. Rel: 10 Jul 17
Experimental/Electronic
Prelude A L'apres Midi D'un Faune (18:08)

La Mer I De L'aube A Midi Sur La Mer-Tres Lent (11:42)

La Mer II Jeux De Vague-Allegro (17:24)

La Mer III Dialiogue Du Vent Et De La Mer-Anime Et Tumultueux (17:02)
Review: One of the most popular and forward thinking composers associated with impressionist music, Claude Debussy's innovative composition style inspired countless artists from the likes of Steve Reich, Philip Glass, Miles Davis and Herbie Hancock. Through parallel chords and bitonality, in addition to the use of whole-tone and pentatonic scales: there were no limits or boundaries. The French composer very much challenged the traditional status quo in harmonic sounding scale tone music of the time. After studying countless composers of the last century, Systematic Recordings boss Marc Romboy took up the challenge to edit, remix and reconstruct several works of his favourite composer. Here he performs electronics together with the Dortmund Philharmonic Orchestra (conducted by Ingo-Martin Stadtmuller), with Dusseldorf based concert master Miki Kekenj and sound programmer Ali Khalaj. The recordings took place on December 12th 2016.

…

Read more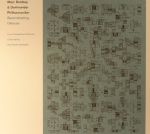 Cat: HYPE 0004CD. Rel: 10 Jul 17
Experimental/Electronic
Applause

Prelude A L'Apres Midi D'Un Faune

La Mer - I. De L'aube A Midi Sur La Mer (Tres Lent)

La Mer - II. Jeux De Vague (Allegro)

La Mer - III. Dialogue Du Vent Et De La Mer (Anime Et Tumultueux)
Items 1 to 3 of 3 on page 1 of 1