Items 1 to 2 of 2 on page 1 of 1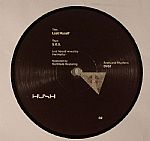 Cat: HUSH 02. Rel: 18 Mar 14
Techno
Lost Myself

SOS
Review: DVS1's Hush imprint has been so quiet since the US techno producer christened it with a 12" of his own tracks back in 2011 we thought it had shut up shop, much like his solo productions, which have taken a back seat to remixes in the same timeframe. Thankfully, Lost Myself sees the producer reinvigorate the label with two brand new productions, which show just how much his lean, minimal approach has been missed. "Lost Myself" is little more than a taut arpeggiated synth line, held together with the barest of rhythms and some impressive sound design, while "SOS" takes things into more heady territory, with a swirling mass of metallic tones and ambient textures surrounding his sharpened percussive tones.
…

Read more
Played by:
Ben Sims
,
Billy Nasty
,
Dave Miller
,
Insolate
,
Tripeo
,
S-File
,
Juno Recommends Techno
,
3.14
,
J. Haller
,
Don Crisp
,
Philippe Petit
,
Resident Advisor
,
Gareth Wild (EarToGround Records)
,
CHRIS COLBURN
,
Mondkopf
,
Borrowed Identity
,
Ilario Alicante
,
Jody Barr
…

Read more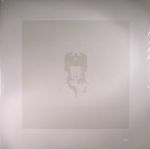 Cat: HUSH 04. Rel: 10 Oct 17
Techno
Decreasing (5:39)

Lower (6:09)

Watchtower (6:46)

Rise (6:33)

Coding (6:14)

The Chase (7:08)

It's All About (6:01)

Nineteenninetysix (6:17)
Review: On this expansive release, Zak "DVS1" Khutoretsky is not messing around. Over the course of two 12" records and a 10", the Minneapolis-raised producer delivers no less than eight late night techno workouts. With such a plethora of fine cuts to choose from, picking highlights is tricky. We're particularly enjoying the chiming, early morning roller that is "Decreasing", the Hoover bass-propelled madness of "Watchtower" and the bounding, rave-influenced stomp of "Coding", though the acid-fired wildness of "Rise" is also impressive. Arguably best of all, though, is "It's All About", an atmospheric, stripped-back techno shuffler full of delay-laden vocal samples and repetitive, dubbed-out electronic riffs.
…

Read more
Items 1 to 2 of 2 on page 1 of 1