Items 1 to 3 of 3 on page 1 of 1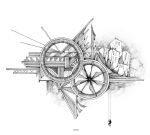 Cat: HXR 005. Rel: 25 Sep 17
Minimal/Tech House
El Avion De La Mentira

El Avion De La Mentira (Modebaku remix)

Sequela

Sequela (Ted Amber remix)
Review: The fifth instalment of the Hoxton Records story turns to Alan Castro, who has already had a busy year appearing on the likes of For Club, STAMP and Soundterasse. The vibe is stripped down and unhinged on this record, with lead track "El Avion De La Mentira" unfurling in a strange tapestry of samples, found sounds and off kilter synth rubs strapped to a crafty set of drums. Modebaku delivers a more streamlined version of the track that keeps things freaky, but much more linear than the wayward original. "Sequela" on the flip is no slouch in the adventurous department either, with swathes of modulating tones and wild sonic matter flinging around a funky shuffle, which Ted Amber then dutifully bolsters with a rubbery b-line on his more functional but still daring version.
…

Read more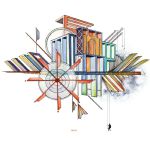 Cat: HXR 004. Rel: 14 Nov 16
Minimal/Tech House
Horizons (5:36)

Lost In Sequences (7:42)

Chymere (14:29)
Review: From Body Parts and Sleep Is Commercial through to Suruba and Uzvar, Ludovic Vendi has proven himself to be a leading light in the experimental corners of the minimal techno scene. He steps up to London label Hoxton with a diverse three-tracker that takes in atmospheric downtempo sound design on "Horizons" before heading into more propulsive broken beat territory on "Lost In Sequences". On the B side "Chymere" strikes a more familiar shuffling 4/4 note as it winds through all manner of tripped out sound effects, providing the most dancefloor friendly jam on the record.
…

Read more
$8.83
SAVE 25%
in stock
$6.62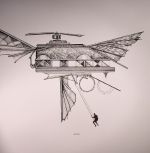 Cat: HXR 003. Rel: 06 Jun 16
Minimal/Tech House
Zefzeed - "Coconut Milf"

Cosmjn & Lizz - "Berto"

Direkt - "Drone"
Review: After successful two releases Hoxton Records is back with yet another VA compilation featuring equally talented three producers from Romania. Zefzeed has been behind the decks for over 10 years and producing since 2009. In 2013 he was signed with BodyParts Records and started working with vinyl only record labels. Cosmjn & Lizz duo work speaks for itself as it has already amassed the support from Petre Inspirescu, Barac, New Zau and Sepp. These guys are extremely talented and produce the tracks with inspiring harmonies. Bucharest based producer Direkt is a hidden gem. Being the youngest producer on Hoxton Records label, he is definitely the one to watch. This vinyl only release is showcasing the artist that are creating the music worth collecting.
…

Read more
Items 1 to 3 of 3 on page 1 of 1