Items 1 to 3 of 3 on page 1 of 1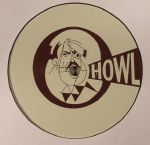 Howl009.1 (6:26)

Howl009.2 (6:12)

Howl009.3 (7:23)

Howl009.4 (8:08)
Review: The career rebirth of long-serving British duo 100Hz, whose fine debut 12" "Low Frequency Overload" dropped way back in 1989, continues apace. Following fine recent outing on Bosconi and Veniceberg they resurface on Howl. There's naturally much to admire, from the mildly foreboding electronics, swirling chords and rubbery drum machine beats of "Howl009.1" and vintage bleep-meets-Jaydee throb of "Howl009.2", to the bass-heavy, pitched-down weirdness of closer "Howl009.4". Arguably best of all, though, is the analogue positivity of "Howl009.3", where bright electric piano lines and Balearic synthesizer flourishes work in glorious union with ragged acid bass and a bustling, breakbeat house rhythm.
…

Read more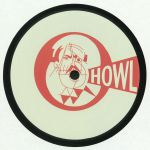 Cat: HOWL 011. Rel: 24 Nov 17
Deep House
Howl011.1 (5:09)

Howl011.2 (4:45)

Howl011.3 (4:57)

Howl011.4 (4:26)

Howl011.5 (Howl Ensemble remix) (6:31)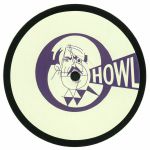 Cat: HOWL 012. Rel: 03 Apr 18
Minimal/Tech House
Howl Ensemble - "Howl012.1" (6:51)

Nudge - "Howl012.2" (6:26)

616 - "Howl012.3" (8:41)

Enrico Mantini - "Howl012.4" (5:54)
Review: Minimal house heroes Verrina & Ventura aka Howl Ensemble return, with the twelfth edition of their eponymous imprint and they are joined by some current Italian scene favourites. The boss duo step up first to represent, on the deep and rolling hypnotism of "Howl012.1" (the rest of the track titles follow in suit) followed by a funky, dusty deep house jam by Bologna's Nudge - which will appeal to fans of the Robsoul sound. On the flip, Brindisi's 616 follows up a great release on Manitou last year with his offering; an infectious, swing-fuelled tech house tool in the vein of iO Mulen or Jack Wickham. Finally, be prepared for some classic rave unearthed on the euphoric and uplifting "Howl012.4" by the legendary Enrico Mantini - most likely dug up out of his extensive archives.
…

Read more
Items 1 to 3 of 3 on page 1 of 1