Items 1 to 3 of 3 on page 1 of 1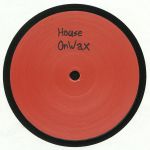 Cat: HOW 003. Rel: 20 Dec 17
Minimal/Tech House
Laurent Ci - "Welcome All" (7:45)

Sy - "Time" (7:03)

Yusuke Yamamoto - "Construction Site" (5:54)

Mjog - "Camelia" (9:04)
Review: For Slovenian label HouseOnWax's third release, they've rounded up some top names. Laurent Ci hails from San Benedetto del Tronto, Italy and follows up some great releases on the likes of Ewax, Blind Vision, Moral Fiber, and Nordik with his offering "Welcome All" which is a groovy acid house dancefloor bomb. The Ewax boss from Berlin SY provided a real highlight too, on the hypnotic groove "Time" which will appeal to fans of iO (Mulen) or S.A.M. On the flip, Japan's Yusuke Yamamoto gets deep and dusty on "Construction Site" and Frenchman Maxime Garnier aka Mjog has the minimal side of things covered on the entrancing afterhours groove of "Camelia" channeling those sublime Romanian style vibes. The label says it is inspired by early white label house music releases. Vinyl only, limited copies, no digital promotion. The label has previously served up releases by Italians Re.Named, Stockholm's Niklas Andersson and Miami's Avstin Frank.
…

Read more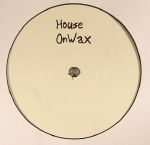 Cat: HOW 001. Rel: 28 Feb 17
Minimal/Tech House
Mancini - "Inside" (6:34)

Re_Named - "Magic" (8:25)

Niklas Andresson - "Sunday Funday" (9:02)
Review: We love a new white label as much as the next record cat, but we're especially drawn to the format if it means having access to some puristic deep house of the highest calibre. The genre has become somewhat sterile these days, so it's refreshing to hear it being filtered through a new sort of aesthetic - something that the HoW crew have clearly got under control. Mancini's "Inside" is a moody little groover with an addictive percussion muscle and a mesmerising series of slo-mo vocal samples, a brilliant little piece of magic that's followed proudly by the relatively more upbeat bumps of the hollow "Magic" from newcomer Re_Named. Over on side B, Swedish producer Niklas Andresson goes for the dubbed-out swing on "Sunday Funday", a full-bodied house charmer with a wavy tone and some equally wayward beats.
…

Read more
Cat: HOW 004. Rel: 18 Jun 18
Minimal/Tech House
Julien Sandre - "Metis" (7:02)

Ale Castro, Deep Marian - " Hcmyum" (7:04)

Alex Ranerro - "2711" (7:42)

RAP - "MS2" (7:21)
Items 1 to 3 of 3 on page 1 of 1