Items 1 to 3 of 3 on page 1 of 1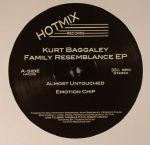 Cat: HM 016. Rel: 08 Feb 16
Deep House
Almost Untouched (8:38)

Emotion Chip (7:46)

Close Company (7:53)

Family Resemblance (6:36)
Review: Kurt Baggaley you ask? You may have known him back in the early 2000s as Scape One: the legendary UK electro producer. He appears in this instance on Nick Anthony Simoncino's HotMix imprint and it's fitting really. Under his own name he makes emotive deep house in the vein of Larry Heard (such as on the melancholic opening track "Almost Untouched") or the high-tech soul style of Detroit as heard on "Emotion Chip". On the flip we have two dreamy and restrained trips on the more minimal tip like the atmospheric slow burner "Close Company" or the rich and lush synth tapestries explored on "Family Resemblance". Tip!
…

Read more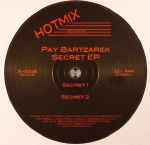 Cat: HM 020. Rel: 11 Sep 17
Deep House
Secret 1 (8:47)

Secret 2 (7:06)

Secret 3 (11:41)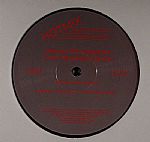 Cat: HM 012. Rel: 04 Nov 13
Deep House
Realm Of Ideas

When I Think Of The Heavens

The Awakening

Higher Dimensional
Review: In 2013 Simoncino's HotMix imprint is on fire, with Brad Peterson's debut adding to the flame. Beginning with "Realm Of Ideas", the track blends textures of Steven Tang's Obsolete Music Technology project with the squiggly lined arrangements of Drexciya-tinged electro, while minimal, but impressionable drum and basslines offer an understated strength to the piece. The housey vibes of "When I Think Of The Heavens" deliver something a little more traditional, with punchy snares adding the slightest touch of jack. "The Awakening" provides italo synths in a production that sees Peterson boldly craft some schooled deep house, while the sparseness of "Higher Dimensional" completes a release that aims at keeping heads down rather than hands up.
…

Read more
Played by:
Owen Jay (Batti Batti / Gauss )
,
Domenic Cappello
,
Tomi Chair
,
Luv*Jam
,
Ernie (Minuendo Recordings)
,
Gaetano Battista
,
Hernan Cronner
,
Carlos Nilmmns
,
Satore (Hizou Deep Rooted Music)
,
Nick Anthony Simoncino
,
Deymare
,
Black Jack
,
Brad P/Inner Shift/Common Dreams
,
Djs: Most Charted - Deep House
,
Fil Lavin
,
Janeret
,
DJP
…

Read more
Items 1 to 3 of 3 on page 1 of 1