Hometaping Is Killing Music
Items 1 to 3 of 3 on page 1 of 1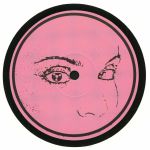 Cat: HOMETAPING 23. Rel: 23 Apr 18
Deep House
Disco Music (Tuffy City Kids Acid mix) (5:43)

Disco Music (Tuff City Kids Garage mix) (5:44)

Disco Music (5:26)

Disco Music (Dicky Trisco mix) (6:45)
Review: UK producer Medlar dons the Klic alias again on Home Taping Is Killing Music, the first time in nearly six years since he threw down the classic "Slow Down" with Kiwi Lokiboi. Like the title's name may suggest "Disco Music" infuses '70's boogie down aesthetics with dusty modern deep house vibes. It stands out on its own, but the remixes sure are fantastic. From Dicky Trisco's respectful remix, which gets even more low-slung and hypnotic for the late night, plus Gerd Janson and Lauer working their magic as always on two remixes that push their new, harder edged sound. From the tough and gutsy old school stomp of their Tuffy City Kids Acid mix, to the bangin' old school rave aesthetic of the Tuff City Kids Garage mix.
…

Read more
Cat: HOMETAPING 24. Rel: 18 Jun 18
Disco/Nu-Disco
Don't Look Back

Don't Look Back (Dicky Trisco mix)

Don't Look Back (Dan Shake dancefloor dub)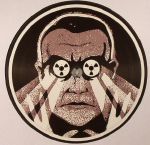 Cat: HOMETAPING 22. Rel: 25 Sep 17
Disco/Nu-Disco
Hold It (6:31)

Demon Beat (6:06)

Long Lost Love (6:58)

Stuck In Chicago (5:30)
Review: The Revenge returns to Hometaping is Killing Music after an eight-year absence. For the occasion, he's collected together a selection of "Lost Grooves", which we can only assume to mean previously unreleased gems from his no-doubt bulging vaults. All four cuts are typically on-point and explore different aspects of house music's long and storied history. So, while "Hold It" sounds like a cross between Inner City and David Morales in Red Zone mode, "Demon Beat" is the kind of sleazy, low-slung throb-job that would once have got Danny Tenaglia hot under the collar. Meanwhile "Long Lost Love" recalls Clark's finest moments on Instruments of Rapture, while "Stuck In Chicago" is a loopy acid jacker that would no doubt thrill Ron Hardy's ghost.
…

Read more
Items 1 to 3 of 3 on page 1 of 1
Hometaping Is Killing Music