Items 1 to 2 of 2 on page 1 of 1
FORTHCOMING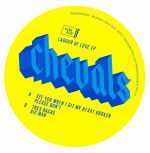 Cat: HOMAGE 002. Rel: 23 Oct 17
Funky/Club House
See You When I Git My Heart Broken

Please Don't

Tres Racas

Big Man
Review: The second project from NYC label HOMAGE comes from little known French producer extraordinaire, Chevals - who until this point, has self-released only a handful of songs. His first full length EP contains four absolute stompers spanning disco, house, latin house, and afro house. The Labour of Love EP, if played, will result in an uncontrollable urge to party as hard as humanly possible. Enjoy.





…

Read more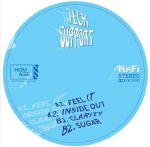 Cat: HOMAGE 001. Rel: 31 Jul 17
Disco/Nu-Disco
Feel It (7:22)

Inside Out (9:12)

Clarity (5:30)

Sugar (7:46)
Review: New York meets Brighton as both label and artist step out on wax for the first time. This is a new, exciting realm for Homage, but they surely know they're onto a winner with the feel good disco edit tones of Tech Support. There are classics embedded into these fine jams, with "Feel It" coming on particularly summery in its laid back disco funk stylings. "Inside Out" is slightly more looped up, but no less uplifting, while "Clarity" heads into a more woozy, filtered groove that feels inspired by the likes of Theo Parrish's Ugly Edits. By way of contrast "Sugar" is a much more electronic affair that kicks with purpose while simultaneously reaching for the stars.
…

Read more
Items 1 to 2 of 2 on page 1 of 1