Items 1 to 3 of 3 on page 1 of 1
Cat: HINF 8677. Rel: 01 Aug 16
Techno
Bells, Walking (6:21)

Agin Melt Faw (3:42)

Gudrun (5:15)

Dripback (4:20)
Review: Joy Orbison and Will Bankhead's collaborative Hinge Finger label returns to action after a two-year hiatus. Fittingly, this comeback 12" was produced by Orbison and Meandyou co-founder Herron, under the previously unseen CO/R pseudonym. Musically, it's typically dark, woozy and clandestine, with the duo melding off-kilter, broken techno rhythm patterns, murky sonic textures, metallic melodies and pulverizing bass. Opener "Bells, Walking" is arguably the highlight, featuring as it does some evocative, stretched-out synthesizer strings amongst the rubbery percussion, though the decidedly fuzzy "Gudrun" and sludgy, pitched-down industrial funk of "Dripback" are almost as good.
…

Read more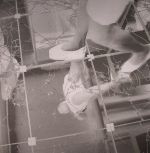 Cat: HINF 8678. Rel: 10 Oct 16
Techno
Cry To Your Soul (5:36)

Clear Eyes, Full Heart (6:17)

Savvy (4:59)

The Great Attractor (4:32)
Review: While Peder Mannerfelt has a history of delivering club-ready techno cuts - admittedly, mostly under the Subliminal Kid alias - his recent releases have been stoutly experimental affairs. This, though, should be considered something of a return to his bombastic dancefloor roots. Slipping out on Will Bankhead and Joy Orbison's hyped Hinge Finger imprint, the EP is chock full of rave-influenced rollers and throbbing, floor-friendly slammers. Chief amongst these is "Clear Eyes, Full Heart", a sweaty, full-body jacker blessed with creepy pads, pulsating rave bass, screeching sirens and dub-wise vocal snippets. It's utterly filthy, in the best possible way, and could well become one of the year's most ubiquitous tracks.
…

Read more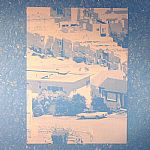 Cat: HINF 8675. Rel: 30 Sep 13
Techno
After The Job

Copa Jams

Doomed

Bungalow
Review: Given the fanfare afforded to the two most recent Hinge Finger releases from Blawan and Joy Orbison, the appearance of Mix Mup represents a return to the more low key nature of Bankhead and Orbison's debut release from Madteo. Best known for his work alongside Kassem Mosse, solo output from Lorenz Lindner is however sparse - this four track release is only his sixth EP since he emerged as Mix Mup roughly a decade ago. The Tina Turner sampling title track sets the tone, demonstrating Mix Mup's prowess for crafting broken house and techno via unorthodox methods - there's no such thing as a kick drum here. Instead faltering basslines rub up against rugged clattering percussion. "Copa Jams" is the closest thing to outright floor burner but still sounds like little else, it's roughshod Detroit electro throb pulsating to a literal growl at times. On the flip, "Doomed" sees Lindner excel at fractured rhythms and textures once more whilst "Bungalow" offers some insight into the delicate side of the Mix Mup production palette.
…

Read more
Played by:
Lawrence Le Doux
,
Ste Roberts
,
M50
,
Marsman
,
MR G
,
Boddika
,
Ney Faustini
,
J. Haller
,
Kito Jempere
,
MRSK
,
Circular Rhythms
Items 1 to 3 of 3 on page 1 of 1