Items 1 to 2 of 2 on page 1 of 1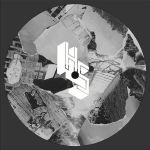 Cat: HESP 004. Rel: 07 Aug 17
Deep House
Golden Ratio

Ascension

Untitled

Uvolnenie
Review: Having already made a strong connection with the ever-excellent Udacha label, Russian duo Gamayun now take their talents to Hesperian Sound Division to unfurl more of their delicate, richly musical creations. "Golden Ratio" leads in on stunning jazz piano refrains, edging threads of percussion into the mix with poise that sets Gamayun apart from the rest of the crowd. "Ascension" takes things in a more cosmic direction, all swooping and swooning synth lines beamed in from a distant star. "Untitled" has a more lazy, blues-minded attitude, while "Uvolnenie" edges a little more techno influence into the mix, but truly this is space-age music played by musicians with genuine chops.
…

Read more
$8.77
SAVE 25%
in stock
$6.58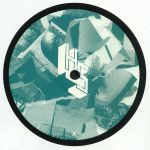 Cat: HESP 005. Rel: 04 Jun 18
Deep House
Stiv Heks (7:59)

Stiv Heks (Daniel Chavez remix) (5:40)

Twilight (7:32)

Gravlaks (6:48)
Review: Norwegian producer Wasserfall makes his way to Chicago/Los Angeles based Hesperian Sound after several releases for Greta Cottage Workshop, offering a highly organic affair. The EP opens with "Stiv Heks" which evokes a lush natural landscape, both dreamlike and quirky. The remix from young Chicago newcomer, Daniel Chavez, strips down the original for a simplified yet feverish dancefloor edit. The B Side returns to Wasserfall's signature laid-back jazzy deep house sound with "Twilight" and "Gravlaks", which flex the producer's knack for working in samples into his grooves. A consistent warm psychedelia flavors these four functional tracks with looseness and reverie.
…

Read more
Items 1 to 2 of 2 on page 1 of 1