Items 1 to 2 of 2 on page 1 of 1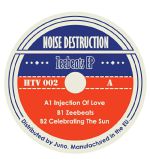 Cat: HTV 002 . Rel: 25 Sep 17
Deep House
Injection Of Love

Zeebeats

Celebrating The Sun
Review: Coming straight out of Novi Sad with decades of experience behind them, Noise Destruction are the kind of refined and experienced house heads you want at the controls. It's been eight years since they were last on wax, but it doesn't show as the rich and effervescent "Injection Of Love" kicks in with its fulsome synth lines. "Zeebeats" is a sharper-edged jam with some excellent textural motifs darting in and around the chunky beat. "Celebrating The Sun" cools things down on the B2 with a wonderfully meditative dub excursion strapped to a deep reaching house beat. Records don't come much classier than this excellent transmission.
…

Read more
$8.78
SAVE 25%
in stock
$6.59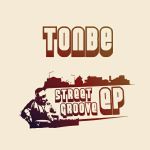 Cat: HTV 003. Rel: 16 Oct 17
Deep House
Broken Heart (feat Rachel)

Street Groove

Feel So Good

Something Jazzy
Review: Disco Fruit's sublabel continues to turn out smooth and slick deep, funky house, and this time around Tonbe is on hand with the goods to get the people grooving. "Broken Heart" features Rachel on vocals and some sweet saxophone, hitting the spot just right for universally appealing house music. "Street Groove" is a more forthright, clubby affair where the drums take the lead and the keys lock into a loopy late night roll. "Feel So Good" features some more choice vocal turns with urgent melodic hooks, and then "Something Jazzy" swoops in at the end with some proper New Jersey heat to get your body popping.
…

Read more
$9.33
SAVE 25%
in stock
$7.00
Items 1 to 2 of 2 on page 1 of 1