Happy Skull
Items 1 to 3 of 3 on page 1 of 1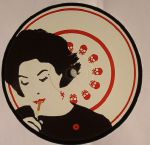 Cat: HAPSKL 007. Rel: 20 Jul 15
Techno
Yes Or No (5:19)

Summer Time In Coloniae (5:07)

Going By (5:36)
Review: The Happy Skull label hasn't been afraid to look locally for inspiration, with The Kelly Twins sourcing some fine output from Bristol types Marco Bernardi, Rhythmic Theory, Kowton. But 12"s from Throwing Shade and Creta Kano suggests their feelers extend much further too! The latest Happy Skull release extends an invitation to Cologne and the severely under rated Andreas Gehm, a man who really knows how to abuse his acid lines to great effect. Lead track "Yes Or No" is the sort of cut you keep in your record box for the sweaty moments deep into a set when you really want to beat down the dancefloor. "Summer Time In Coloniae" does offer a more pensive side to Gehm's palette and perhaps inspired the Twin Peaks artwork on the 12", whilst closer "Going By" is ocean deep.
…

Read more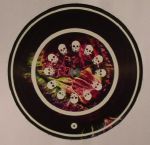 Cat: HAPSKL 012. Rel: 10 Apr 17
Techno
Melody 4 Your Mind (7:42)

You Belong 2 (8:49)
Review: Jimmy Billingham's HOLOVR project has grown into something of an essential listen for us these days, and we're not shy to say that we think this guy is one of the few remaining artists who are truly at the 'outside' of the house music spectrum. Many attempt to sound loose, explorative and lo-fi, but this guy has just cracked the formula. After an excellent string of appearances for the likes of Opal Tapes and, more recently, House Of Traps' Firecracker Recordings stable, the artist joins Bristol's Happy Skull imprint with two supremely ethereal slices of kinetic electronic waves. "Melody 4 Your Mind" is not all ambience, however, and it's flurry of melodies are actually locked into a tight percussive roll thanks to those bass drums travelling way down below; it's an endlessly wondrous affair, and one with a distinctive capability to appeal across the dance world. On the B-side, things get wilder with "You Belong 2", a buzzing, acid-laden dance abstraction that takes the whole acid house strain to a new and untrodden sort of territory. Recommended!
…

Read more
Cat: HAPSKL 005. Rel: 04 Aug 14
Techno
Chancer

Blanx

Chancer (Kowton remix)
Review: Having previously impressed with vivid blends of cosmic R&B, skewed space-pop, glistening post-ambient soundscapes and mangled, synth-laden grime, rising star Throwing Shade (AKA producer Nabihan Iqbal) demonstrates her dancefloor side with a killer 12" on Happy Skull. "Chancer" and "Blanx" both retain Iqbal's uniquely intergalactic aesthetic,whilst flitting between jacking, Chicago-influenced house rhythms and jazzy, off-kilter dancefloor grooves. Synths sparkle, while vocal snippets drift in and out of the mix. The 12" is completed by a riotous, predictably heavyweight remix from Kowton, whose guttural techno grooves are peppered with cut-up samples of Iqbal's distinctive, dreamy vocals.

…

Read more
Items 1 to 3 of 3 on page 1 of 1