Items 1 to 2 of 2 on page 1 of 1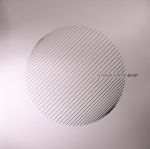 Cat: GDNCE 001. Rel: 04 Jul 17
Drum And Bass
The Wobbler (feat SP:MC) (4:45)

Clap Ya (4:21)

Anode (feat Icicle) (4:55)

Kamakura (4:44)
Review: A brand new label and brand new chapter for Ulterior Motive. Guidance was the name of the night they held in Bournemouth as they cut their teeth and chowed down on their craft. Now the Headz alumni return to these roots with four stark, stripped back and roughened constructs; "The Wobbler" takes the lead with its woozy synth hits and SP's distinctive flow. "Clap Ya" is all about the sci-fi bashy steppery while "Anode" sees them sparring with Icicle on a brittle, sinewy one-note jam that gets very messy very quickly. "Kamakura" sends us packing to the Orient for the final excursion as eastern strings and scales shroud a wriggling, spacious drum arrangement that smacks of the duo's originality. We need more Guidance like this.
…

Read more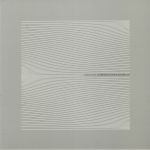 Cat: GDNCE 003. Rel: 05 Jun 18
Drum And Bass
Flash Mob (5:39)

Bagleys (5:41)

Second Nature (4:56)
Review: It's now official: Future Cut are back and they're not mucking around. After years in the pop game, making number one hits for more songs than you care to sing along to in the shower, the Renegade Hardware renegades return to D&B on wax with the able co-piloting from Bournemouth's do-no-wrong duo Ulterior Motive. The result is three cuts that cross the entire breadth of jungle's craggy landscape. "Flash Mob" an all-out, balls-out roller with menacing late 90s undertones, "Bagleys" is a Spirit-esque stepper with sublime percussive Q&A "Second Nature" closes the show on a beautiful Bristolian funk flex. Welcome back Future Cut, big up Ulterior Motive. History has been made right here.
…

Read more
Items 1 to 2 of 2 on page 1 of 1