Labels
Items 1 to 3 of 3 on page 1 of 1
Cat: GM 49. Rel: 25 Jun 18
Funky/Club House
Sidney Charles - "Groove Move"

Ricardo Volilobe - "Love Hate"

Bad Boy Bill, J Paul Getto, Milty Evans - "Do Your Thing"

Rubb Sound System - "Cast A Spell"
Review: Another fully stacked sampler from Guesthouse Music's All-Star line-up. A selection of #1 tracks from Sidney Charles, Bad Boy Bill, Ricardo Volilobe, J Paul Getto, Rubb Soundsystem. You'll find a little something for everyone on Super Secret Squirrel Tracks Vol. 5.
…

Read more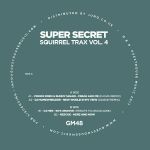 Cat: GM 48. Rel: 12 Feb 18
Funky/Club House
Prince Dred & Bunny Sigler - "Freak Like Me" (DJ Dan mix) (7:06)

DJ Homewrecker - "New World In My View" (Saison remix) (6:06)

DJ Mes - "90s Groove" (6:18)

Rescue - "Here & Now" (6:49)
Review: Of the many threads to the excellent Oakland-based deep house stable Guesthouse, the Super Secret Squirrel Trax series is one of the surefire highlights. Loaded with choice operators locked into some serious West Coast funk, things kick off in fine style with the infectious party starting antics of Prince Dred and Bunny Sigler, who get the remix treatment from DJ Dan on "Freak Like Me". Saison takes a more mainline approach when reworking DJ Homewrecker, while DJ Mes is in heads down mode on the tracky but addictive "90s Groove". Rescue's "Here & Now" serves up a cheeky R&B re-rub for the peak time crowd.
…

Read more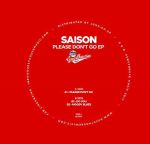 Cat: GM 47. Rel: 05 Mar 18
Deep House
Please Don't Go

Do You

The Moody Blues
Review: Leigh Darlow and Matthew Bandy have got plenty of experience in the world of deep house, both individually and as Saison. Building on a solid run of releases for Papa Records, the project makes its vinyl debut on Guesthouse with some undeniably catchy jams for the peak of the night. "Please Don't Go" is a cool slice of party fodder that hinges on a classic soul vocal hit, while "Do You" gets a little more choppy in the mix with yet more recognisable licks that should get the masses sweating and swaying without needing to resort to a hectic tempo. "The Moody Blues" lets the keys do the talking, while yet another of the hefty grooves Saison craft so well rolls out underneath.





…

Read more
Items 1 to 3 of 3 on page 1 of 1