Items 1 to 3 of 3 on page 1 of 1
Cat: GCWP 06.
Experimental/Electronic
Seasoning (2:00)

Ghosts (2:00)

Quire (2:00)

Longest Summer (2:00)

Transmission (2:00)

A New Leverage (2:00)

Mosh Music (2:00)

Sierra (2:00)

Take A Chill Pill (2:00)

Echoes (2:00)

Drifts (2:00)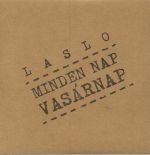 Cat: GCWP 05. Rel: 12 Dec 17
Experimental/Electronic
Maradek

Norveg Alap

Ska Fender (version)

Itt Vagyok Lent

Nomad
Review: It's been a couple of years since we last heard from Greta Cottage Workshop's experimental offshoot, Greta Cottage Woodpile. We'll forgive their inactivity, though, because this belated return to action is very good. Minden Nap Vasarnap is the work of little-known Hungarian artist Laslo, a producer who utilizes all manner of outboard hardware and effects units to create atmospheric and densely textured tracks that defy easy categorization. At times, his manipulations of tape hiss, reverberating samples, delay-laden bass pulses and trippy electronic motifs sound like some mutant form of dub techno; at others, these evocative and otherworldly soundscapes inch further towards becalmed electronica. Throughout, Laslo's compositions are never less than strangely alluring.
…

Read more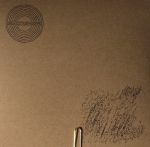 Bernau 4
(hand-stamped hand-numbered CD limited to 50 copies)
Cat: GCWP 03. Rel: 17 Feb 15
Experimental/Electronic
Track 1

Track 2

Track 3

Track 4

Track 5

Track 6

Track 7
Review: Even by the increasingly out-there standards of the Greta Cottage Workshop crew, this album is delightfully out-there. Designed to evoke the experience of a "cold war border crossing through the eyes of a child," Bernau 4 started life as a series of foreboding, chilly and haunting field recordings made during a trip to Berlin back in 2013. These recordings were then handed over to regular contributor Max Trukker, who chopped, sliced and diced them into crackly, strangely rhythmic and notably bleak shapes. The seven tracks sit somewhere between Chris Watson style soundscapes, uncomfortable ambience and stripped-back dub techno, with Trukker emphasizing the atmospheric nature of the source material throughout.
…

Read more
$10.92
SAVE 20%
in stock
$8.74
Items 1 to 3 of 3 on page 1 of 1