Items 1 to 3 of 3 on page 1 of 1
Cat: GRAZE 05. Rel: 24 Mar 14
Indie
Bitchin' Heat

Heart Failure

Eat & Run
Review: Bay Area power pop outfit Dancer have a new single and, like the other ones, it's a swaggering, boys' night out affair. Together, songwriter Dee Dee Robbins and his gang have cultivated a sound that's both tough and tenderiequal parts Johnny Thunders and Milk N' Cookies. Like most good bands in the genre, Dancer are shambolic performers, but play with enough pluck to command your attention. The group's specialty - tart, but tasteful harmonies - make their hook-filled melodies all the more delectable. "Bitchin' Heat" is the most immediate of the bunch, but "Heart Failure" is the one you'll revisit indefinitely.
…

Read more
$7.18
SAVE 40%
in stock
$4.31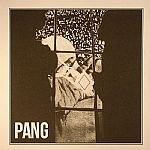 Cat: GRAZE 06. Rel: 24 Mar 14
Indie
Young Professionals

Relax

So It Goes

Stockpile

Changes
Review: After a stellar debut single, Oakland post punks Pang return with this tour de force EP. Citing apathy, irritation and the Adverts as influences, Pang creates a sonic attack that evokes the studied amateurism of the C86 scene and the brainy clamor of The Fall. "So It Goes" runs from NY skronk to muted riffs and soaring harmonies in less than two minutes, while the piano runs of "Changes" contrast wonderfully with the song's ominous chord structure. Nonetheless, title track "Young Professionals" is the winner: a scathing narrative about white-collar life with an exuberant bass line and sly vocal interplay. The band understands that concision is key in this genre, but you'll wish you had more to listen to after these ten minutes are up.
…

Read more
$6.91
SAVE 40%
in stock
$4.15
Items 1 to 3 of 3 on page 1 of 1