Items 1 to 2 of 2 on page 1 of 1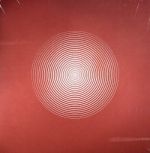 Cat: GRD 004. Rel: 07 Oct 16
Techno
Desire & Apathy (5:52)

Locked Groove 1 (0:27)

Locked Groove 2 (0:22)

Paradise Found (6:25)

Paradise Found (Rapture version) (2:55)

Locked Groove 3 (0:31)

Locked Groove 4 (0:29)
Review: We're absolutely riveted to see that Midland's Graded imprint is back on track, and doing what it does best. The man himself released an EP on his label not too long ago, but this new single by newcomer Solitary Dancer is the first by an outside artist. Of course, it's very much in line with the sort of broken, skeletal techno of the label head, and "Desire & Apathy" is an awesome piece of jagged drumming, while the following "Locked Groove" parts 1 and 2 offer some evil drum tooling. The lead track "Paradise Found" is close in texture to that late '90s IDM-techno that we love, with a gorgeous Rapture version to send things into balearic mode. Don't miss those two extra locked grooves at the tail-end too, they're both banging!
…

Read more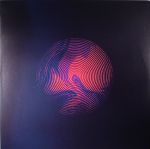 Cat: GRD 005. Rel: 14 Jun 17
Electro
Transmitting To Heaven (11:30)

Birth Of Saturn (5:38)

At The End Of The Corridor Of Love, A Loss (9:41)

Loop 1 (0:30)
Review: Montreal's shadowy Solitary Dancer returns serving up more noir tained and retro infused electronics in a bold fashion. Following up that fabulous Dualism EP for Dark Entries which featured homegirl Marie Davidson, he's back on Midland's Graded with his second release for the imprint entitled Transmitting To Heaven. After the deep and sinister acid electro of the title track, the deep and bleepy retro techno of "Birth Of Saturn" finishes the A side in style on this homage to the early '90s UK techno sound. On the flip, the nearly 10 minute ambient house journey "At The End Of The Corridor Of Love, A Loss" is just as mysterious as the producer himself.
…

Read more
Items 1 to 2 of 2 on page 1 of 1