Items 1 to 3 of 3 on page 1 of 1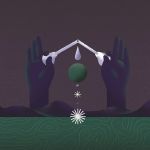 Cat: GOP 005. Rel: 14 May 18
Disco/Nu-Disco
Dynadisco

Party Jam

Party Jam (Whatever/Whatever remix)
Review: The next release on Brazil's ever-promising disco steamer Gop Tun comes from Renato Cohen. Cohen has been an infrequent mainstay of Brazilian dance music for a long time now, most recently appearing on Kling Klong, Tronic and 100% Pure. His releases may not come around every day, but he makes them count when they do. "Dynadisco" is a spaced out slow burner with a looped up groove and simmering pads building towards a powerful, funk-fuelled bass drop. "Party Jam" takes a lighter approach, keeping the samples sprightly and even sprinkling a little acid magic into the tune. It gives Whatever/Whatever plenty to be working on their remix, which spreads across the B side in a fit of electro-disco finery.
…

Read more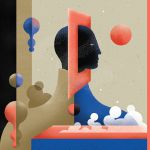 Cat: GOP 003 . Rel: 23 Jan 17
Disco/Nu-Disco
Hey Benji (5:52)

Hey Benji (Prins Thomas remix) (10:10)
Review: Gop Tun are a Brazilian label and party crew operating out of Sao Paulo, and they stride into their third release with a pair of tracks that are likely to establish them on the map even more than they are already. This is the second outing for Hatchets on the label, and "Hey Benji" makes for a perfect encapsulation of the Gop Tun sound with its warm, organic sound palette, slinky disco structure and traditional Latin elements. Prins Thomas meanwhile pushes the track into a whole other realm for his remix, creating a hard-edged, heavy-grooving remix that promises all kinds of psychedelic abandon on the dancefloor.
…

Read more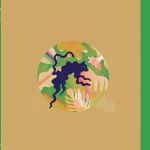 Cat: GOP 004. Rel: 14 Aug 17
Deep House
Miau!

Miau! (Lauer remix)

Da Terra
Review: Brazilian label Gop Tun hits its fourth release with the sublime tones of TYV, building on the adventurous twist on disco and house music that has typified the label to date. Lead track "Miau!" is a show stopper that rides on a sumptuous arpeggio and lashings of Latin percussion, infected with a sunny disposition but also reaching into a more mysterious corner of the dancefloor. Lauer steps up to remix the original into a more overtly cheery version loaded with his trademark warm basslines and pads, but then TYV takes control once more for simmering B-side jam "Da Terra". Pitched at a more reflective time in the party, this brooding jam celebrates Brazilian music culture in a wonderfully modern context.
…

Read more
$4.38
SAVE 25%
in stock
$3.28
Items 1 to 3 of 3 on page 1 of 1