Labels
Items 1 to 3 of 3 on page 1 of 1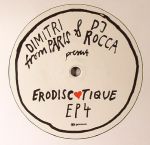 Cat: GOMMA 222. Rel: 03 Jul 17
Disco/Nu-Disco
One For Frankie (7:13)

Don't You Feel The Same (5:38)

Zanzibar (5:51)
Review: The legendary Dimitri From Paris & DJ Rocca are back on Berlin via Munich's Gomma imprint. Dimitri comes from the Parisian school of disco. He first appeared with his debut album Sacrebleu in 1996 alongside with the first French house wave, such as St.Germain, Super Discount and Daft Punk. Some years ago he teamed up with Italian producer, DJ and man of many talents DJ Rocca. He might be known to many for his work as Ajello and Crimea X. Among the many names he produced music for, he also made tracks with cosmic disco innovator DJ Daniele Baldelli. When Rocca and Dimitri are in the studio together, they somehow have a magic touch: as heard here on these sleek and sexy four tracks. The neon-lit and pop inflected '80's groove of "One For Frankie" is a surefire party starter: it's all about the Moog bassline and those epic panpipes. "Don't You Feel The Same" channels that classic French Touch sound like contemporaries such as DJ Falcon or Alan Braxe on this feelgood late night anthem.
…

Read more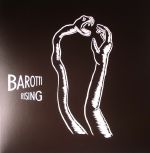 Cat: GOMMA 220. Rel: 30 Nov 15
Deep House
The Flames (4:12)

She Once Knew (4:39)

Never Talk Again (5:51)

I Can't Tell (5:16)

Raging (4:08)

She Might (4:36)

There Is Still Time (4:51)

About To Change (5:43)

Where Everything Ends (6:01)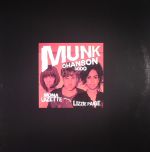 Cat: GOMMA 200. Rel: 03 Nov 14
Funky/Club House
Cartoon

Happiness Juice

The Beat

Southern Moon

Deceiver

Misterio

Transient Lover

Intimate Stranger

What Do U Want From Me?
Items 1 to 3 of 3 on page 1 of 1