Labels
Items 1 to 3 of 3 on page 1 of 1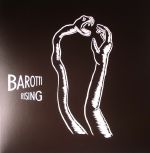 Cat: GOMMA 220. Rel: 30 Nov 15
Deep House
The Flames (4:12)

She Once Knew (4:39)

Never Talk Again (5:51)

I Can't Tell (5:16)

Raging (4:08)

She Might (4:36)

There Is Still Time (4:51)

About To Change (5:43)

Where Everything Ends (6:01)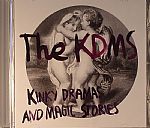 Cat: GOMMA 165CD. Rel: 30 Apr 12
Disco/Nu-Disco
High Wire (album version)

Wonderman

Tonight

Circles

Something's Eatin' Me

Killer

Never Stop Believing (album version)

Part Time Lovers

Your Love Is Right

No Sad Goodbyes (album version)

Wonderman (Justus Kuhncke feat Alexis Taylor remix)

Tonight (Morgan Geist remix)
Review: Earlier this year, an unknown outfit called The KDMS pricked the ears of nu-disco lovers with a double-sided single that predicted great things. Now, they've been unmasked as Sheffield-born, Brighton-based chanteuse Kathy Diamond (previously a singer for Swag, Maurice Fulton, Soft Rocks and the Idjut Boys) and producer Max Skiba. This debut album is arguably better than we expected, offering a thick, synth-heavy take on feel good disco and revivalist electrofunk. Diamond's vocals - so often under-produced and fragile - simply soar over Skiba's productions, lending Kinky Dramas & Magic Stories a breezy, dance all night feel that suits Gomma's hipster-matic approach. Recommended.
…

Read more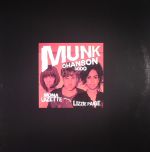 Cat: GOMMA 200. Rel: 03 Nov 14
Funky/Club House
Cartoon

Happiness Juice

The Beat

Southern Moon

Deceiver

Misterio

Transient Lover

Intimate Stranger

What Do U Want From Me?
Items 1 to 3 of 3 on page 1 of 1